Well-being Resources
In this section you will find lots of Well-being resources to support your child at home in feeling happy and relaxed during what may be a confusing time for them. Good Mental health is not about feeling happy all the time but knowing that a range of emotions are a normal part of being human and having the ability to manage these.
Well-being support at home
Wellbeing Week 2021
Here at GETNS, we endeavour to promote mental health in the classroom, to teach children about wellbeing and to instil positive attitudes towards mental health in our pupils. While well-being activities are integrated into the school day throughout the year, we are taking some extra time to highlight the importance of our wellbeing for the week. There is a different theme each day, with some corresponding homework activities. We hope everyone enjoys the week and uses this opportunity to do some wellbeing activities together as a family. 
                                                                                         Well-being Activities
Gratitude is all about being thankful and focusing on the good around us. When we learn to be thankful for everything and have an attitude of gratitude, we feel more positive, peaceful and happy each and every day. This Gratitude Scavenger Hunt is perfect for children and adults to start finding little things to be thankful for.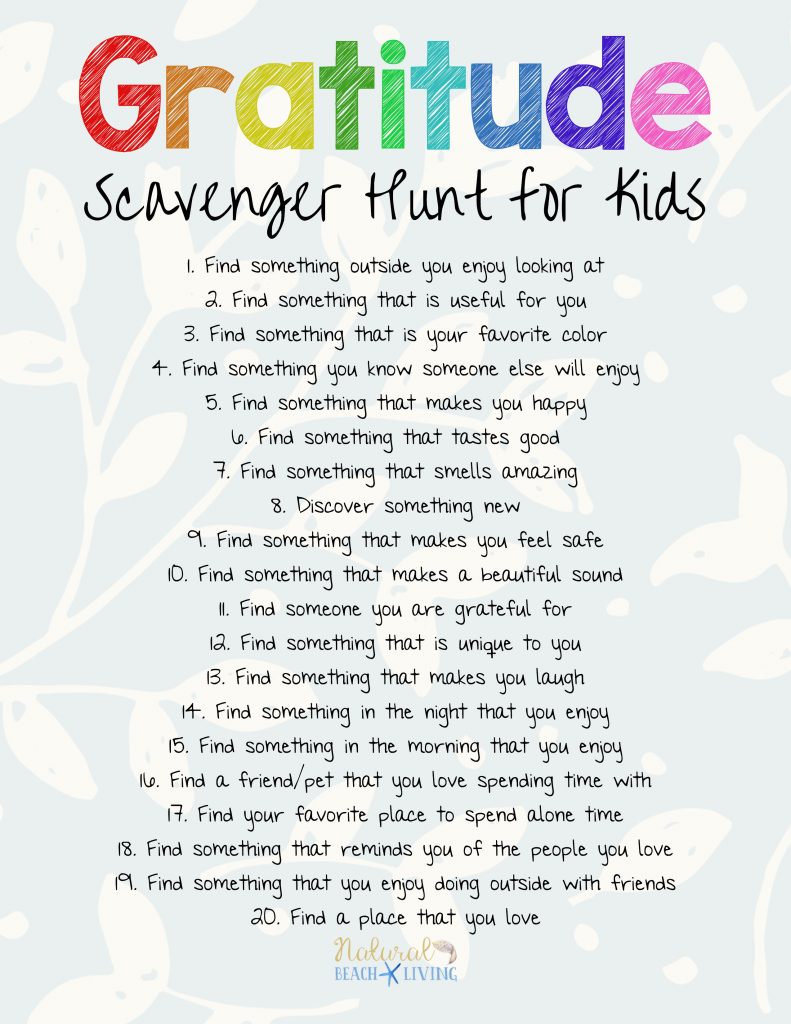 Be the Pond | Cosmic Kids Zen Den – Mindfulness for kids
A short mindfulness video for children
Mindfulness Meditation for Kids | BREATHING EXERCISE | Guided Meditation for Children
Meditation and Mindfulness for Children
Giant Sea Turtles in Coral Reef
Calming music and visuals of the coral reef with turtles
Relax Music for Stress Relief, Study Music, Sleep Music, Meditation Music
Calming music to colour to or relax at home
Guided Relaxation for Kids – Time Out
A short guided mediation video for children
CBeebies Wind Down for Kids |Daydreams 
A nice resource to help children unwind before going to sleep
Meditation | Yoga With Adriene
A simple mindfulness meditation for all ages. Learn how to use your breath as a tool to change the way you feel and have a great day.
Morning MeditOcean — Guided Meditation 
Guided meditation with animals from the Monterey Bay Aquarium in California
January 2022
Dear Parents and Guardians/A Thuismitheoirí agus a Chaomhnóirí, Change [...]
Dear Parents and Guardians/A Thuismitheoirí agus a Chaomhnóirí, Athbhliain [...]
December 2021
Dear Parents and Guardians/A Thuismitheoirí agus a Chaomhnóirí, Safety [...]
Dear Parents and Guardians/A Thuismitheoirí agus a Chaomhnóirí, We [...]
Dear Parents and Guardians/A Thuismitheoirí agus a Chaomhnóirí, Value [...]
November 2021
Dear Parents and Guardians/A Thuismitheoirí agus a Chaomhnóirí, COVID [...]