We are so excited to spend the week having fun & being active! All school staff & pupils are encouraged to wear their PE gear every day and our usual homework tasks will be replaced with physical activity tasks and challenges. Each class will have at least three active breaks throughout the day which will include: a [email protected] break, a run & another fun classroom activity.
We are asking pupils to find TWO ways to be active at home every day from Monday to Sunday. You'll find some fun challenges to try out at home on this page. We hope you enjoy our teacher challenges & we can't wait to see you trying them out at home! Remember to send your teacher pictures and/or videos of your home activities!

As part of ASW21, the Olympic Federation of Ireland (OFI) are delighted to share four #ASW21 OLYMPIAN Challenge videos. These FUN challenges are set to encourage children and young people to move more, and to enjoy being active! Which one are you brave enough to try out at home?😎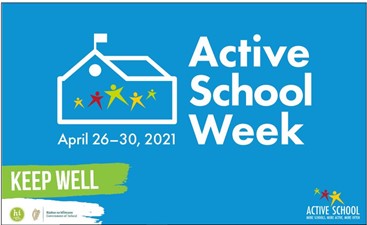 Challenges to Try at Home!
#FeelGoodFridays – Our Local HERO set us a challenge!
What a fantastic, fun-filled ASW!
Thanks so much to all of our teachers, pupils & families for your enthusiasm for this year's ASW! It was great to see everyone having so much fun being active & we're so proud of all of our super active pupils. Lots of smiles & happy faces all round!
Some snaps of pupils enjoying our daily run, doing laps through the forest garden & walkway & around the school:
Fifth & Sixth & ALC Class
Pupils had lots of other fun active breaks too including dance breaks, yoga, Go Noodle, walks around our locality, active breaks in class & outdoors and fun obstacle courses inspired by our teacher obstacle course!
Active School Walkway
Each class enjoyed doing a cross curricular challenge in our Active School Walkway this week. Pupils were familiar with the walkway already as Outdoor & Adventure is our priority strand this year so children have enjoyed exploring the walkway over the last few months.

ALC: Active Walkway
Junior & Senior Infants: Walkway Mindfulness/Drawing
1st Class: Compound Sentences
2nd Class: Quiz
3rd Class: Walkway Oral language
4th Class: Gaeilge Challenge
5th & 6th Class: Decimal Multiplication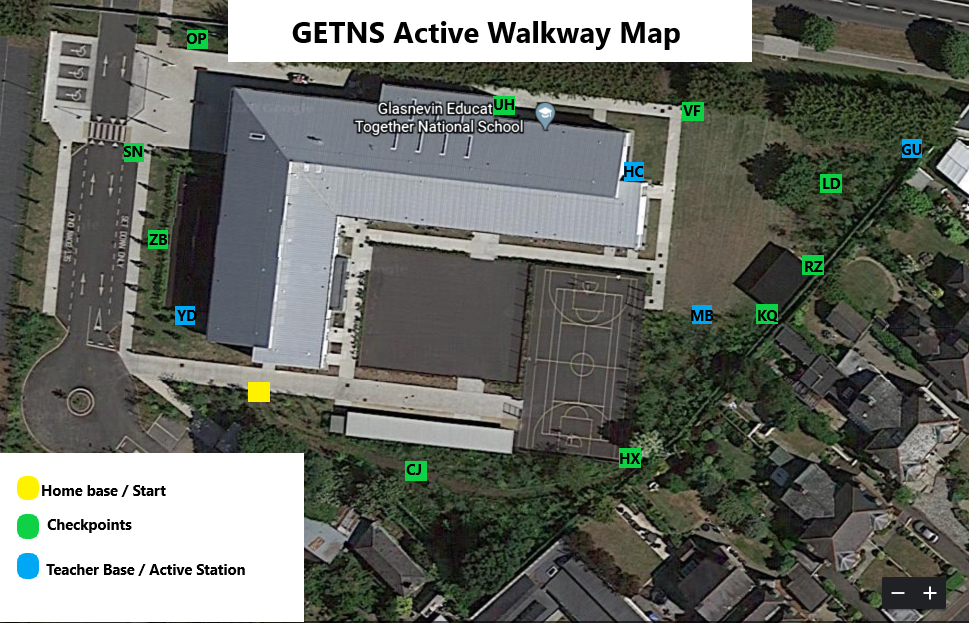 Participating in Feel Good Friday – Our
Local Hero

Jonny Cooper set us a challenge to take our age + add a zero and do that amount of jumping jacks! Pupils loved the challenge and eagerly took part!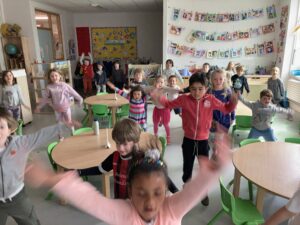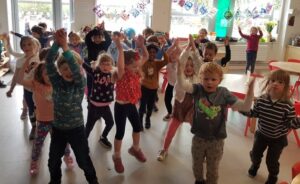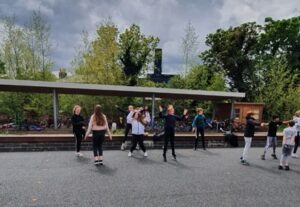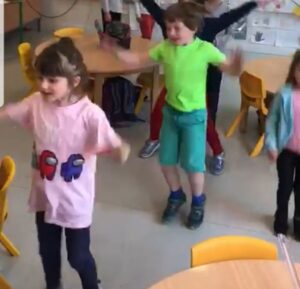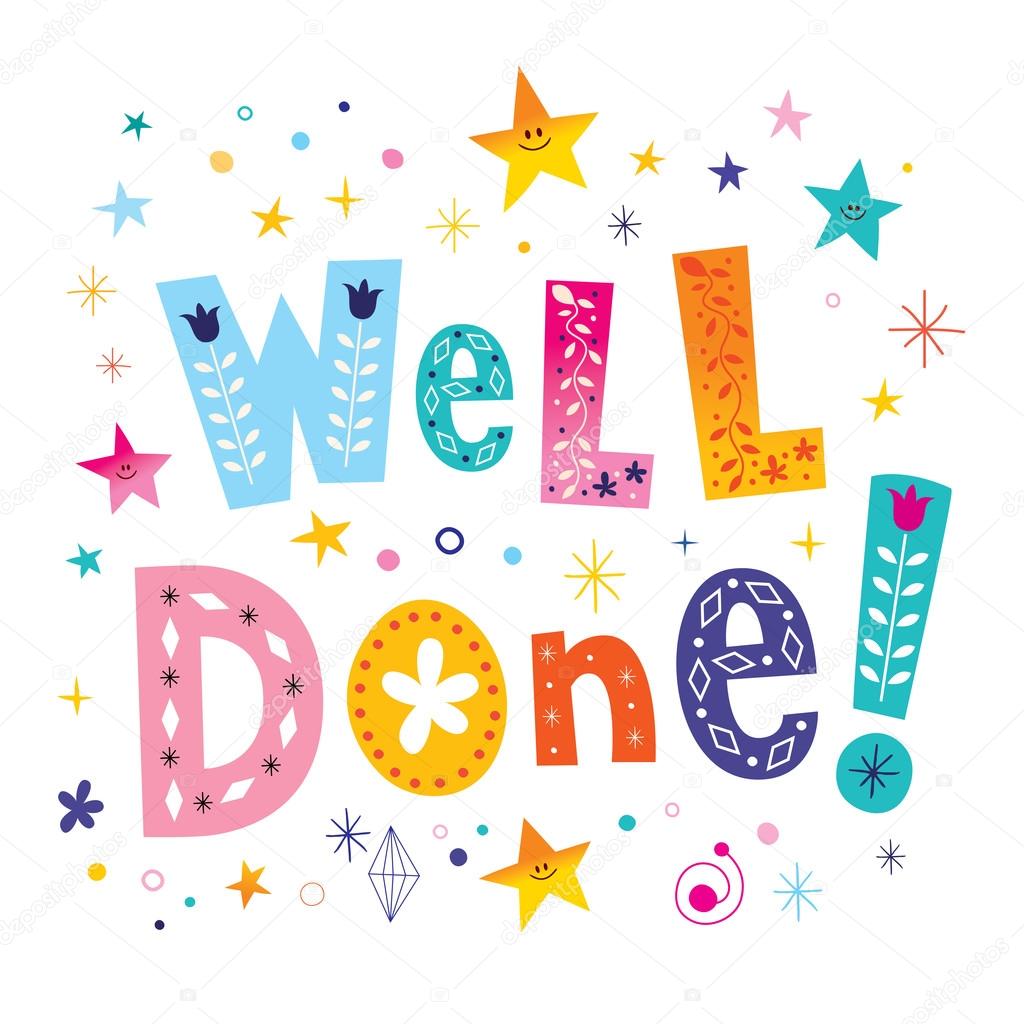 We were so impressed by the AMAZING efforts of pupils and their families at home for all of the activities they undertook over the week. We have lots of super fit families amongst us! We loved seeing all the obstacle courses, sack races, football challenges, games, dancing & all of the many, many other activities, including the wonderful active games that senior classes designed to play. Well done to each and every one of you! We received so many pictures & videos that we weren't able to share them all, but here are a few from each class. Thanks also to all of our pupils for completing the Active Home Challenge Charts; we are very proud of you all!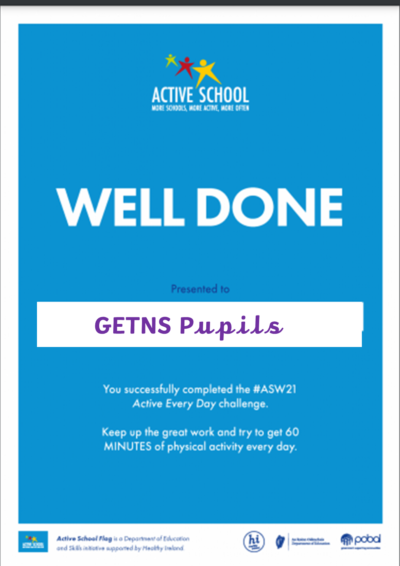 Active Home Week 26th April – 3rd May 2020
Our school had a great time taking part in our Active Home Week this year. We loved seeing how much fun all of our students had in the videos and pictures they shared with us. It was wonderful to see our students families getting involved too and enjoying being active together! Take a look at what we got up to: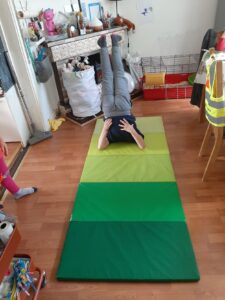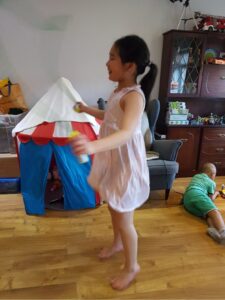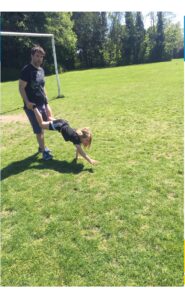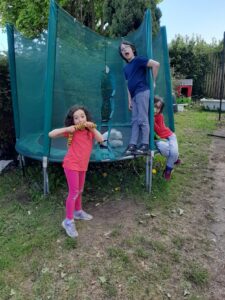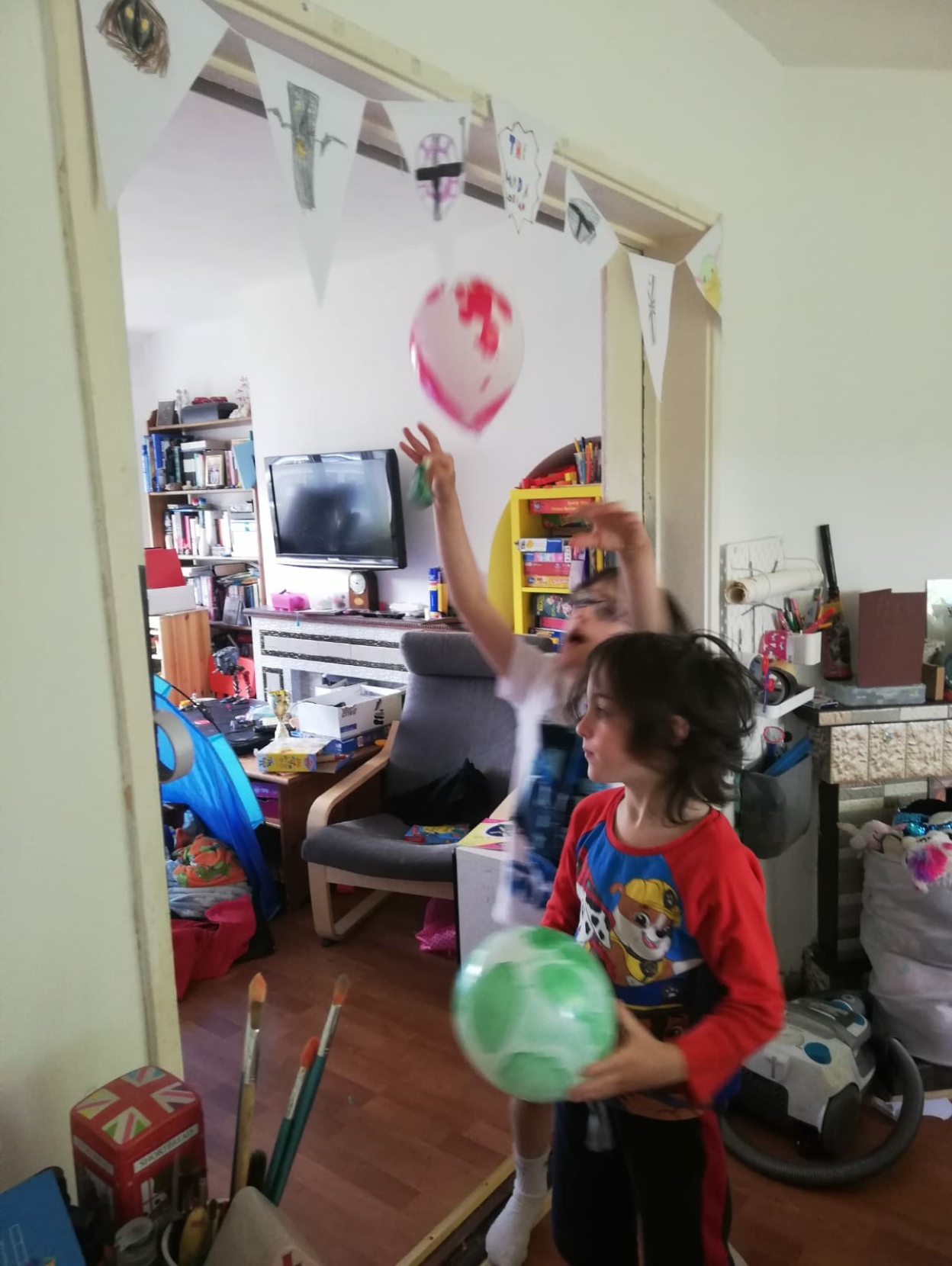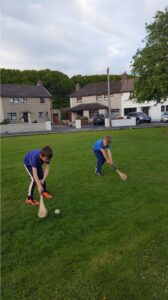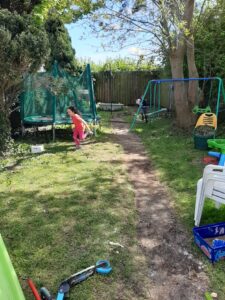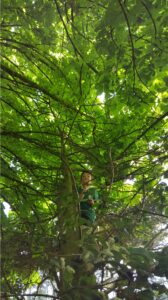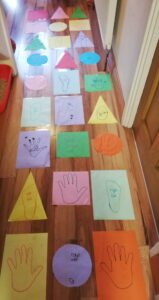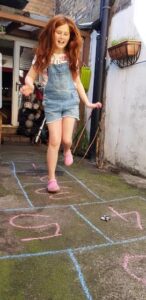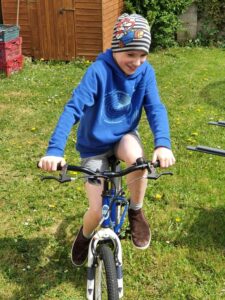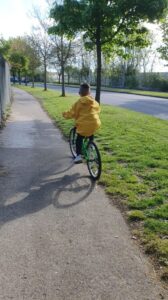 Sarah managed to do the keepie-uppie challenge for an amazing 39 seconds but the video had to be shortened to upload. Well done Sarah!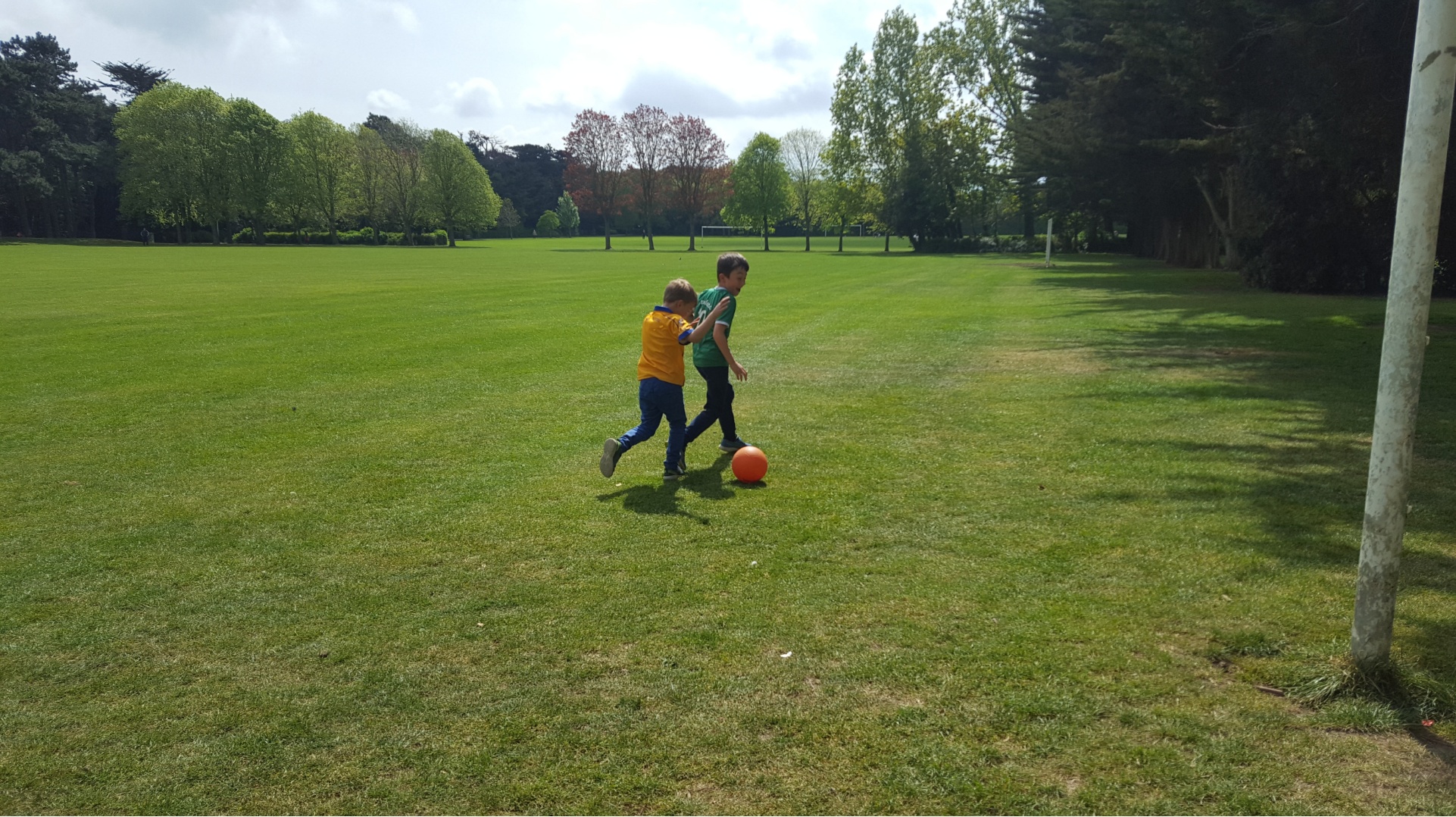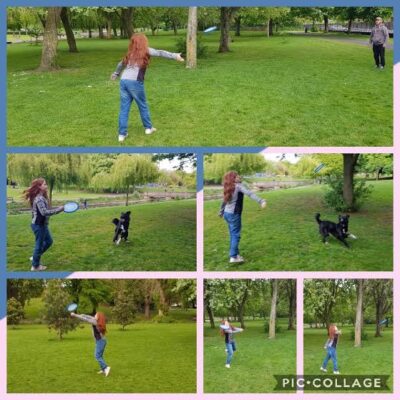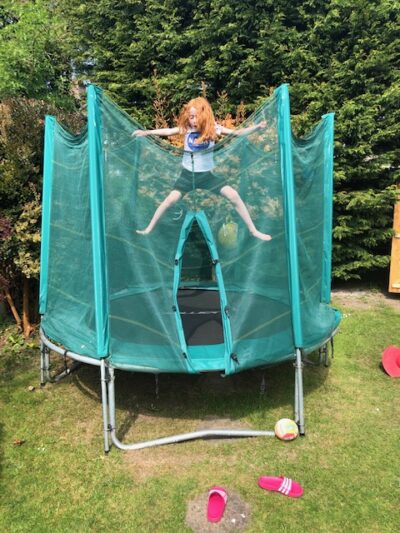 'Active School Week' was planned for next week and promised to be a really enjoyable week for all students. However, because of the circumstances we find ourselves in, it is not possible for this to go ahead so we are asking you, the families of our school to participate in the 'Active HOME Week' challenge instead. This is a good opportunity to focus on the importance of physical well-being, taking some time to have fun and be active! To complete the challenge children have to find four different ways of being active every day making sure that this add up to 60 MINUTES, or more. Children are encouraged to try something NEW, have FUN with a family activity and to ENJOY the week! You will find some ideas and videos to help you under the Physical Activity section of our Active School website:
https://get.ie/active-school/physical-activity/
Please find information below and also the challenge worksheet. Please return the completed challenge chart to your teacher. If you don't have a printer, a photo of it would be perfect too! We would also love to see photos of you in action, being active & having fun!
There are a few different ways you can return your challenge chart at the end of the week:
Complete the GETNS Challenge Chart as a word document and send it back as an attachment to your class teacher (accessible below)
Hand drawn chart – Completed, photographed and sent back as an attachment to an email to class teachers
Printed out chart – Completed, photographed and sent back as an attachment to an email to class teachers
Fillable PDF – Saved as a file, completed and returned as an attachment to an email to class teachers.
If you complete the 7 day challenge, you will receive a certificate!
We would also love to see photos of you in action, being active & having fun! 🙂
What is the Active School Flag?
The ASF is awarded to schools that strive to achieve a physically educated and physically active school community. The process aims to get more schools, more active, more often. The ASF is a whole school process that promotes physical activity in a fun and inclusive way for all members of the school community. ASF schools enable children to see that there are many ways to be active throughout the school day and within their local area. In particular, ASF schools try to find ways to encourage less active children to enjoy physical activity more.
ASF schools ensure that all classes are timetabled for 60 minutes of PE every week.
ASF schools promote physical activity throughout the day.
ASF schools work in partnership with others to promote a physically active school community.
ASF schools organise an Active School Week (ASW) as part of their annual school calendar.
The ASF is a Department of Education and S kills initiative supported by Healthy Ireland.
April 2020
Active School Week' was planned for this week and promised [...]