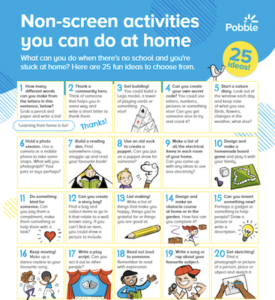 29th April
11th May
Good morning everyone,
I hope you are well, and enjoying the beautiful weather.
I'm sure that you are happy to see that one of the silver linings in the current situation is the significant reduction in carbon emissions. With much less travel (by car, bus, train, plane) and less industry, the air is cleaner, and animals and plants are enjoying it. Did you hear about a village in Wales where a herd of wild goats rocked up to take over?
As you know, we are working on learning more about Biodiversty and trying to do what we can to help encourage a variety of plants and animals.
Have a look at this link on the Green Schools Biodiversity link above with lots of great ideas for enhancing biodiversity. Over the next few weeks, it woud be great if you can carry out one of these activities, e.g. make a bug hotel. Then take a photograph of your work, and send it to myself or Maeve
[email protected]
Have fun!!