Sport's Day 2021

While we couldn't celebrate this year's Sport's Day in our usual way, it ended up being one of our best days yet! Not only were we lucky enough to have two days of fabulous sunshine, but lots of fun and laughter was had by all!
We had a Junior & Senior Sport's Day this year. Junior Infants – 2nd Class enjoyed partaking in a variety of different stations; obstacle courses, running & active walkway challenges;
potato & spoon & relays;  athletic circuits; parachute games; dance; playground games and basketball. 1st and 2nd class had more fun & games in Albert College Park that afternoon.
3rd – 6th Class enjoyed participating in obstacles courses; rounders; bench ball; athletic circuits and basketball. They carried on having fun being active and doing sports & games in Albert College Park that afternoon.
Fifth & Sixth & ALC Blue & Green 
GETNS Virtual Sport's Day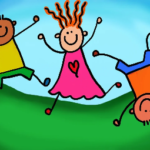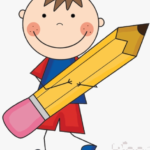 We were so delighted to see all of the wonderful photos and videos of our super active pupils taking part in our Sport's Day challenges. It was great to see you having so much fun. We are very proud of you all! Scroll to the bottom of the page to see the videos!