We had an action-packed fun filled day for our Junior Sport's Day! We were very lucky to have gorgeous weather for the day too!
Pupils enjoyed experiencing lots of different activities for the day which included:
Obstacle courses

Relays & potato & spoon races

Basketball with Praha

Circuits in the hall: high jump, long jump, ladders, hurdles, and javelin throwing

Runs around the school through our active walkway with some active challenges along the way

Playground games

Dance

Lots of parachute games
Children were amazing athletes, and we were very proud to see them all try their best & give everything a go! The kindness & team spirit they showed their friends was wonderful too!
Our Senior Sport's Day was also super successful and pupils enjoyed the variety of events & activities!
Sport's Day 2021

While we couldn't celebrate this year's Sport's Day in our usual way, it ended up being one of our best days yet! Not only were we lucky enough to have two days of fabulous sunshine, but lots of fun and laughter was had by all!
We had a Junior & Senior Sport's Day this year. Junior Infants – 2nd Class enjoyed partaking in a variety of different stations; obstacle courses, running & active walkway challenges;
potato & spoon & relays;  athletic circuits; parachute games; dance; playground games and basketball. 1st and 2nd class had more fun & games in Albert College Park that afternoon.
3rd – 6th Class enjoyed participating in obstacles courses; rounders; bench ball; athletic circuits and basketball. They carried on having fun being active and doing sports & games in Albert College Park that afternoon.
Fifth & Sixth & ALC Blue & Green 
GETNS Virtual Sport's Day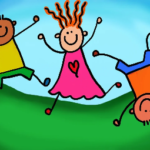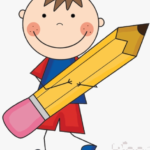 We were so delighted to see all of the wonderful photos and videos of our super active pupils taking part in our Sport's Day challenges. It was great to see you having so much fun. We are very proud of you all! Scroll to the bottom of the page to see the videos!