Partnerships 
Partnerships within and outside the school are an important aspect of the Active School Flag to promote a physically active school community.
Active School Committee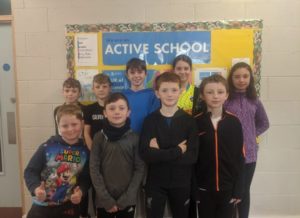 ---
One of the most important partnerships in the Active School Flag programme is with the pupils of the school. Our Active School committee do a great job promoting active initiatives in our school and ensuring that everyone is encouraged to be as active as possible! The team meet regularly with our teacher representatives to identify priorities, offer suggestions, problem-solve any issues and plan new ideas. Each committee member is in charge of liaising with designated classes in the whole to ensure that everyone's feedback is taken on board. This ensures that the Active School Flag process is inclusive of everybody. The committee members are also very good at reminding their teachers to take movement breaks throughout the day.
Our Active School Slogan was chosen after we held a competition across the school. The ASF committee chose their favourite slogan which was created by Naomi in 5th Class! Our ASF Slogan – 'Staying active is so cool, that's why we're an active school!'?
Active School Suggestions Box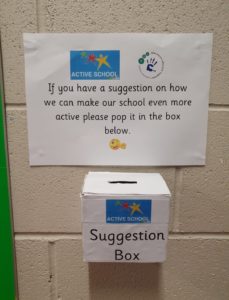 To make sure that all pupils have their voices heard we have an Active School Week suggestions box in the hallway. Children can write down their ideas on a piece of paper and anonymously post it in the suggestions box. We welcome any ideas on how we can make our school more active! This was also a great way to incorporate more of the children's ideas into our recent Active School Week!
Partnership with parents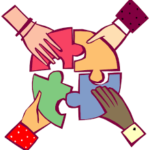 Parents are a very important part of the Active School process. Parents are kept updated on the Active School process through discussing it with their children, newsletters home from the Active School committee, the Active School notice board and on the the Active School page. Our parents also have the opportunity to offer suggestions for Active School initiatives through our suggestions box.  The parents  play an important role in ensuring their children have the clothes and equipment needed for P.E. and any other physical activities taking place in the school. They also support us in promoting the message that children need to be physically active for sixty minutes per day by bringing their children to after school physical activities, going for walks and cycles with their children and helping them fill out their Super Trooper homework journals each day. We were keen to get parental feedback, ideas & suggestions on how they feel we are doing in our ASF journey so we carried out an Active School Survey. We got lots of positive feedback which indicates that:
Children enjoy PE
Parents value it highly as a subject
Children enjoy the school running initiatives
Parents value physical activity breaks throughout the school day
Children enjoy break times in our yard
We discovered that parents would like more information about their child's progress in PE and on the ASF process. Following this, we decided to give regular ASF updates on our school's weekly newsletter and send out our own monthly ASF newsletters to parents.
Here is one of ASF newsletters, which includes the feedback from our parents' ASF survey: ASF Newsletter
The teachers leading the ASF will also continue to post regular updates on our website and post additional information about PE classes. As a staff we agreed that as well as informing parents of their child's progress in PE in our school reports, we would ensure we speak about PE progress in parent teacher meetings. We were delighted to receive lots of  fantastic ideas & suggestions about events & activities that could be held during our Active School Week too. We look forward to inviting parents into the school for next year's ASW!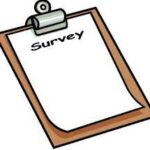 Local Sports & Clubs

We have a strong partnership with our local GAA club Na Fianna. Mark, a coach from Na Fianna, visits our school regularly throughout the year to provide coaching in football & hurling/camogie to each class. The children look forward to these sessions and always enjoy them immensely!
Students from 2nd-6th class attend swimming lessons at our local swimming pool in Ballymun Sports & Fitness Centre. These are a wonderful way for children to improve on their confidence in the water and to enhance their swimming and breathing techniques.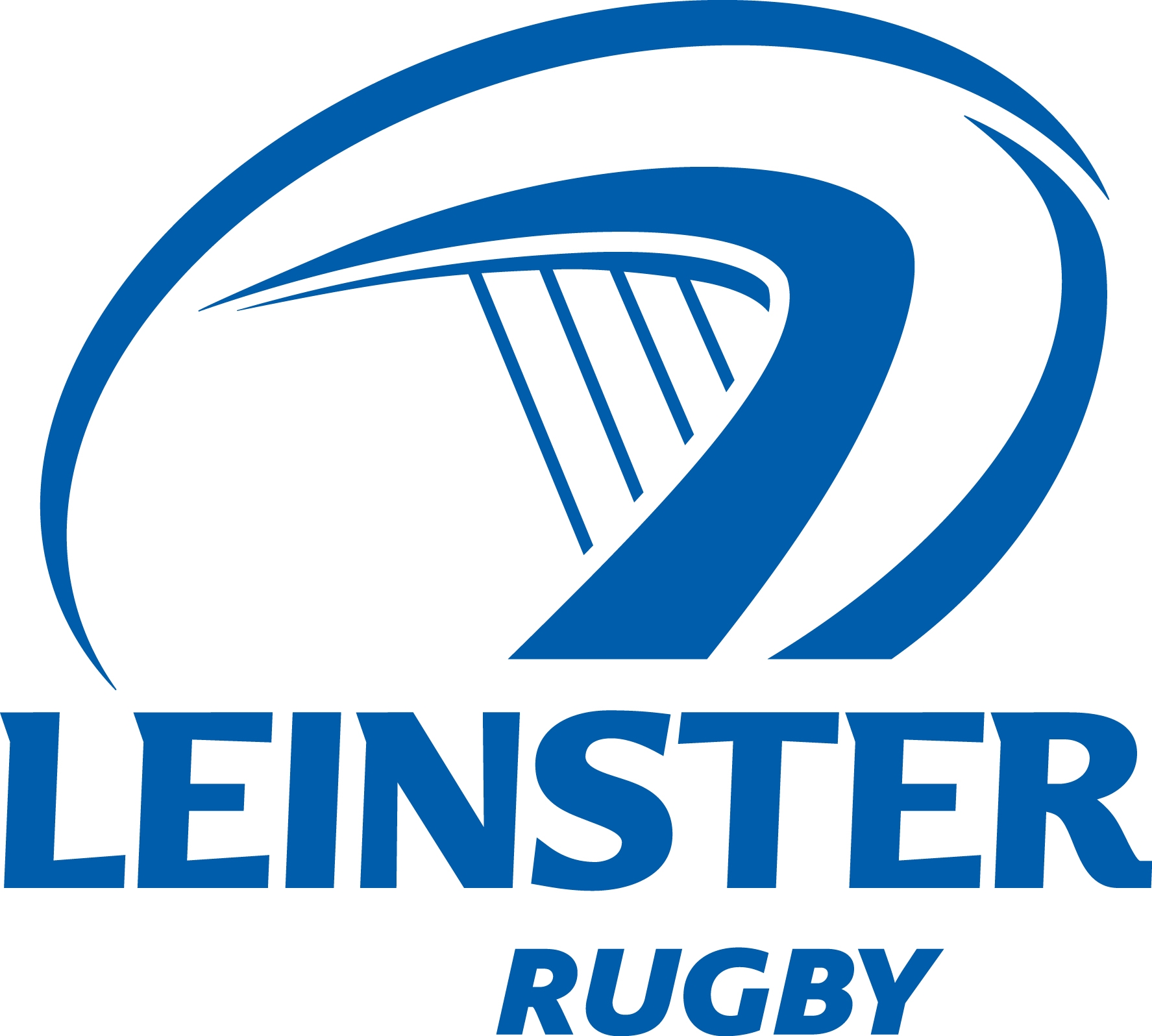 Children from 5th & 6th class are always fortunate to avail of tag rugby coaching sessions with Leinster coaches for a 6 week block.
---
There is always lots of interest in attending the Santry Athletics Competitions organised by Cumann na mBunscol each Summer. The students compete in long distance; shot putt; high jump; long jump; relay races; sprint races and long distance events. They practise hard at school & also attend some after school coaching sessions with teachers! Last year we were delighted to come away with a bronze medal in long distance and a silver medal in high jump. (Well done Ruben & Miriam!)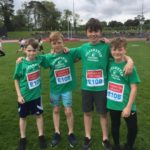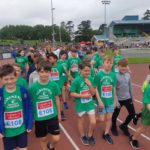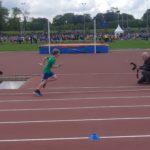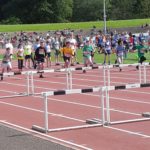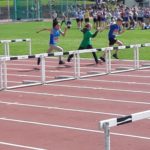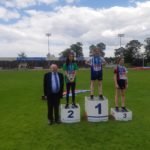 Local Sports Partnership
We were in contact with our local sports officer who kindly agreed to support us in our ASF journey.  Our school has been added to the Local Sport's Partnership database so that we will receive regular communication from them and we plan to meet with our local sports officer, John, when restrictions lift.
Health Promotion Officer
We liaised with our local health promotion officer and we received advice on how we can promote the ASF initiative as well as a list of helpful tools and resources.
May 2023
April 2023
June 2021
February 2020