Art Day 2021
Everyone really enjoyed all of the activities and stations on this year's Art Day. Children loved spending the whole day being creative and having fun immersed in arts and crafts & film making projects. A HUGE thank you to the incredible parents on the Art Committee & STEAM Committee who helped make this year's reimagined Art Day as wonderful as ever!
Take a look at the slide show of pictures for each class below to see what they got up to! 🎨🖌🎬
ALC Green worked on cartooning, t-shirt design, collage and making slime. ALC Blue enjoyed clay modelling, sketching and drawing, paper crafts and drawing with Chris Judd. Sylvia's class also worked together to make a Stop Motion film!
Senior Infants: Aisling's Class made sock puppets, nature bookmarks, collages and they also enjoyed drawing activities. Danielle's Class worked on sock puppets, slime, clay modelling and sketching.
Second Class: Rebecca's Class made sock puppets, junk art, pom poms and designed t-shirts. Pádraig's Class worked on t-shirt design, slime, clay modelling and dream catchers.
Fourth Class worked on origami, claymation (Stop Motion animation) cartooning with Chris Judge and clay modelling.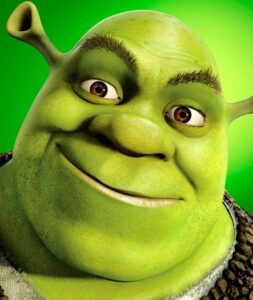 Fifth Class worked on an incredible film making project for Art Day. With the support of their teacher and under the guidance of a very helpful and knowledgeable parent & film-maker, Killian Waters, pupils worked on their own reproduction of the film Shrek. This entailed groups creating a set, designing costumes, and recording their own scene from the movie. The class are spending a few days working on this exciting project. On completion, Killian will edit their recordings resulting in the class having their own reproduction of their imagined version of Shrek!
Junior Infant Classes spent the day doing marbling, making clay creations, collages and imaginative shape art.
First Class: Daniel's Class worked on sock puppets, t-shirt design, papercrafts and making slime. Dee's Class spent the day making slime, designing t-shirts, sock puppets and clay creations.
Third Class pupils worked on cartooning with Chris Judge, marbling, pom-poms and sketching.
6th Class enjoyed working on claymation, junk art, origami and cartooning.
Art Day 2020
Have a look at some of the beautiful Art Work children created at home for Art Day 2020.