Dear Parents and Guardians/A Thuismitheoirí agus a Chaomhnóirí,
Seachtain na Gaeilge
Go raibh mile maith agaibh Aoife C, Aoife G agus Pádraig don obair iontach i gcomhair seachtain na gaeilge.
Mission Statement/What our school is all about: Seeking feedback, does this this redraft reflect what our school is all about?
As part of our 20th anniversary, and our on-going commitment to understanding and living the Educate Together ethos, we are reviewing our Mission Statement. We hope that even the younger children will understand it and become familiar with it, and that it reflects the specific characteristic spirit of our school, Glasnevin ETNS while aligning with the essence of Educate Together's core values.
Original (in part)
We will strive every day to have a friendly, happy and safe school for all of our children and adults. By cherishing difference, respecting ourselves and others and living the ethos of Educate Together, we support each other to become the best we can be at school and in life."
Redrafted – Your input required
We are kind to ourselves and others, in school and beyond. Accepting each person as they are, we celebrate uniqueness and difference. We include and encourage everyone, working together to give all an equal chance and a voice.
Each of us is responsible for keeping our school a safe, fun and friendly place to learn, where we can all thrive. Glasnevin ETNS values building positive relationships, being Active, Creative and Ethical, (and we try to carry the Educate Together ethos into our daily lives).
We welcome your thoughts and any feedback between now and Tuesday, if possible, to the school email ([email protected]).
Outdoor Classroom
We are delighted with what we have achieved in the area that has been set up for the outdoor classroom, and a massive Thank You to the parents who have already given up their time, helping us at the very start to get the ball rolling.
Also a massive Thank You to Mick for his hard work, buiding the shed, and making our very own besoke GETNS mud kitchen, and for preparing the logs for the classroom.
Its been a long process, longer than we anticipated, getting to where we are now.
And where are we? I can hear you ask, well, we are near the finish line, infact we just need a bit more help to get us there.
We are hoping to get the classroom up and running in the next two weeks, not fully finished but ready for each class to start reaping the benefits of having a natural open space for the children to explore and use.
We are however in need of some helping hands and are asking for any help that you can give: an  hour of your time, to help us move this project on and get it completed. If you can spare an hour and don't mind raking, trimming, carrying, moving items we would LOVE to hear from you.
Please email myslef : [email protected] or [email protected]
Have a lovely long week and we look forword to hearing from you,
"Forest School is an inspirational process, that offers ALL learners regular opportunities to achieve and develop confidence and self-esteem through hands-on learning experiences in a woodland or natural environment with trees."
Forest School Association, UK, 2013
Internet Safety Talk
5th class children attended an in class talk on Internet Safety presented by Ger Bricks yesterday and this was followed by a talk to all the parents in the school last night on Zoom.  Although only a small number of parent's attended the talk, their feedback was extremely positive as was the feedback from the 5th class teachers.  We will arrange to broadcast a recording of this talk to you in the next couple of weeks.
Congratulations to the children in 6th Class who made their Confirmation yesterday –  Jack, Tariku, Robert, Tensaye, Charlie, Matthew, Noah, Conor, Eoin, Eva, Ailbhe, Penny, SallyRose and Alessia
A Snapshot in Time – Celebrating 40 years of Educate Together
We have a few copies of a Snapshot in Time in which our school features along with a number of other Educate Together schools,. One will go to the whole school library, one for the PTA and BOM and Staff Room.
And More!
David's 2nd class 'snaic agus scannan' with Daniel's Junior Infants yesterday and today's final Power Hour English session.
Naomi & Aisling's 4th class set up "Caife rang a ceathar" and invited Dee's class to join them for a movie and a snack.  They did so well speaking "as Gaeilge" the whole time too. Maith thú!
Upcoming:
19th May 2023 School Closed for Primary Language Curriculum Training
Sports Day
Senior – Thursday 1st June
Junior – Friday 2nd June
Art Day – Friday 9th June
School Tours
ALC Green – 31st May
Junior Infants – 13th June
Senior Infants – 30th May
1st Class – 24th May
2nd Class – 1st June
3rd Class – 25th May
4th Class – 30th May
5th Class – 7th June
6th Class – 31st May
School Calendar for Academic Year 2023/2024
Reminder:
Please arrive to school on time as many classes are doing circle time and other learning activities at 8:40am, coming in later than this disrupts the whole class learning and means your child is missing out.
Please use Park 'n Stride on Griffith Avenue passed Ballygal Road junction.
Frása na Seachtaine:
Beannachtaí na Féile Pádraig oraibh!
Happy Saint Patrick's Day!
Le meas
Róisín Conlon
Príomhoide
Seachtain na Gaeilge
A Snapshot in Time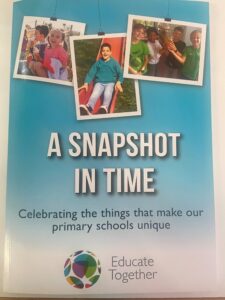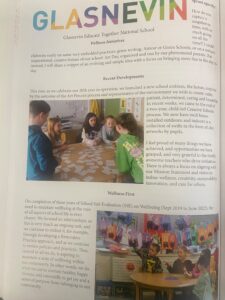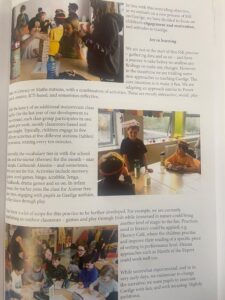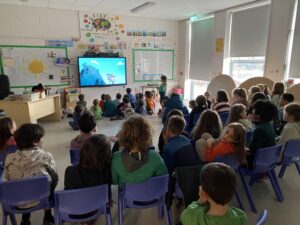 'Snaic agus Scannan' with Daniel's Junior Infants yesterday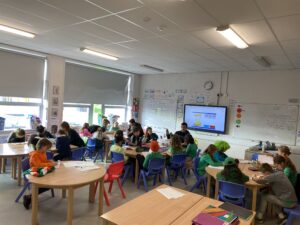 Today's final Power Hour English session
Naomi & Aisling's 4th Class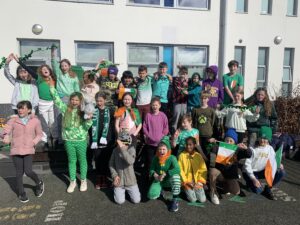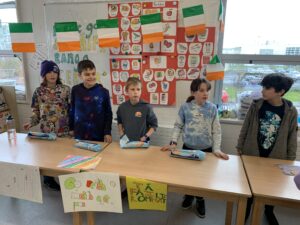 'Snaic agus Scannan' with Daniel's Junior Infants yesterday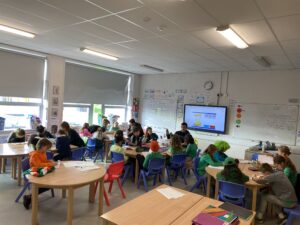 Today's final Power Hour English session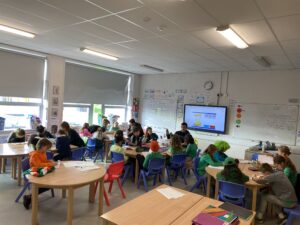 Today's final Power Hour English session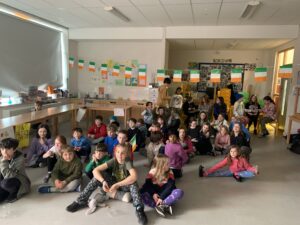 Today's final Power Hour English session