Dear Parents and Guardians/A Thuismitheoirí agus a Chaomhnóirí,
ALC Blue go to the Theatre
This week, we went to a show in the Ark which was a part of The Dublin Theatre festival. The show was called 'chalk about' and was all about how we see ourselves and the nature of identity. We all loved the dancing in the show.
Ethan K said: "It was weird, the chalk drawings of their bodies. It was amazing as well, the way they talked about the past. The dancers were really close to us."
Ethan G said: "The show had two people dancing. They were telling a story as well. The theatre was small and cosy. I liked it, it was a great show."
Ksawery said: "I liked the man and woman dancing. I liked the music."
Davin said: "I loved the man and woman dancing and the drawings they did. They put little men on the balloons, they got caught when they went close to us. It was the best day ever."
Junior Infants are learning all about Autumn and the changes that happen during this season.  We had our own nature table in class and did some really cool leaf prints in our copies.
DCU PE Sessions
Some senior classes are getting the opportunity to develop PE skills in DCU over 3 different sessions.
GAA
The very best of luck to our boy's team who are playing quarter final today against Gaelscoil Chnoc Liamhna in Cherryfield Park D16.
Diwali
We have begun to learn about the festival of Diwali celebrated by Hindus and Sikhs.
ET Ethical Matters
Please click here to read the ET Ethical Matters newsletter 
Upcoming
We are all looking forward to Maths week next week and are very grateful to Sylvia and Oísín for organising it and to the parents supporting it.
Frása na Seachtaine:
Tá sé ar scoil. He is in school.
Tá sí ar scoil. She is in school.
Tá siad ar scoil. They are in school.
Níl sé ar scoil. He is not in school.
Níl sí ar scoil. She is not in school.
Níl siad ar scoil. They are not in school.
Le meas
Róisín Conlon
Príomhoide
ALC Go to the Theatre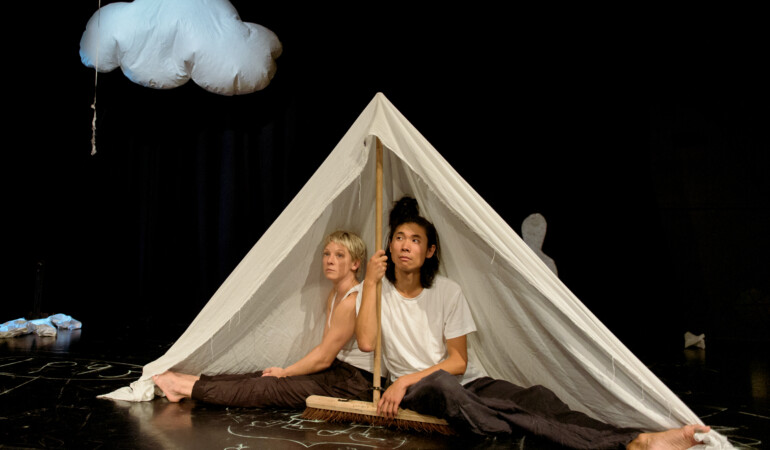 Junior Infants – Learning about Autumn
6th Class in DCU
AUTUMN FAIR
SUNDAY 23rd OCTOBER
12PM TO 3PM
Goblins, ghouls, ghosts and boo!! Only a week more to go. Are you excited yet?
This year at the Autumn Fair we're expanding our food offering to include something for everyone. In addition to the usual sweet treats and baked goods, in our Reunited Cafe we'll be serving vegan red curry and vegetarian soup, quiche, salads, soup, sandwiches, freshly brewed coffee, herbal and breakfast tea. Outdoors in courtyard we'll have the hugely popular burgers, sweets and hot chocolate. Our very own Clemence from 6th class will have vegetarian sushi. Please come hungry and lunch with us. You won't be disappointed!
We're accepting donations for all stalls up to and including Friday 21st. Please drop all donations to the school boiler room located outside the main doors to the left of the building.
There will be someone on site mornings to accept your treasures. Book your Holistic Haven, Hair cut/styling or Photo session also.
Don't forget to Like our Facebook page for information and updates on the Autumn Fair and other school activities – https://www.facebook.com/ GETNSAutumnFair/.
Don't forget to bring your carved pumpkin in for the pumpkin carving competition and Fancy-dress costume competition for both adults and for kids. The creepier the better!
Raffle
Please return all raffle tickets by Monday 17th.
Any raffle prizes that you want to donate can be still dropped to Nicky's office. Please label it 'Raffle' and let Carol Plummer ([email protected]) know. Anyone that has already offered a raffle prize please leave them in Nicky's office or anyone offering vouchers please put this on a business card and leave in Nicky's office too. Always nice to be able to hand something to someone on the day. Thanks.
The Great GETNS Bake Off!
Wizards, alchemists and Great Bake-Off enthusiasts we need your help. We would like to continue the much-loved tradition of having a wide range of cakes and sweet things available at the cafe. The fantastic displays of prior years were testament to the generosity, support and incredible baking skills of the parents, guardians and grandparents. We are confident that this year will be no different. We would welcome donations of large cakes, tarts, scones, traybakes, fairy cakes, biscuit cakes and cookies. The donations may be dropped to the school from 10.30am on Sunday 23rd. Thank you.
Beauty Room
We're very excited about the beauty room this year. See what's in store…
Hairstyling and haircuts (new this year)
Nail Bar
Face Painting
Fashion Tattoos
ADVANCE BOOKINGS
Our wonderful and relaxing holistic area is back. We will have Cupping Therapy, Massage and Reiki. We will also have tarot reading. To book please email Paula at [email protected], limited spots so book ahead to avoid disappointment.
PHOTOGRAPHY
There is limited availability so book early by emailing Shelagh on [email protected].
HAIRDRESSER
Book early as this is sure to book up. Please email Zhongxin on [email protected] to arrange your appointment for a style or cut.
TOY STALL / BOUTIQUE / BRIC-A-BRAC / ARTS & CRAFTS
We are looking for the following items for the VERY POPULAR TOY STALL; Games, Jigsaws/Wooden puzzles (all pieces included), Dolls, Cuddly Toys (clean), Baby/ Preschool toys, Dress-up costumes, Lego sets, Bikes/scooters, anything that lights up and makes noise or any other toy that has made your little one laugh, but you're happy to pass on!! Only clean usable items will be accepted.
Women's clothing, jewellery, handbags, shawls for Boutique. Ornaments, candles, etc for Bric-a-Brac. Items for Arts and Crafts stall.
VOLUNTEERS.
We are still in need of lots of volunteers.
We also need volunteers for Set Up on Friday 21st at 2.20pm and for Clean Up on the day of the Fair Sunday 23rd after 3pm. Please contact Valerie Tavares [email protected].
A Big Thank You to all those who have volunteered already.
The Autumn Fair Organising Committee
(2nd class Parents)
Marena ([email protected])
Valerie ([email protected])
Maria ([email protected])