Dear Parents and Guardians/A Thuismitheoirí agus a Chaomhnóirí,
 Assembly on Respect and marking International Day of Sign Languages 
We had a lovely, respectful assembly today, with excellent contributions from Sixth Class and ALC Blue. ALC blue made a short video on Respect, with fabulous, detailed illustrations, and summing up how we can show Respect by: Listening to others; saying kind things; including others in our activities; waiting for our turn; following school rules; using good manners.
Sixth Class came up with their own on Charter of Respect; and taught us how to use Lámh to say, hello, how are you; Thank you and You're welcome.
Lámh Sign for 'hello/how are you?'
Hello/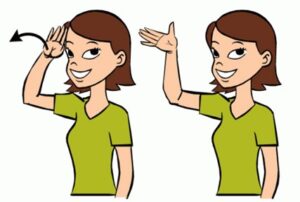 how are you?
'L' handshape, palm facing downwards, fingers sideways.
Move hand from the side of forehead outwards.
Say 'hello' or 'how are you?' as you do the sign.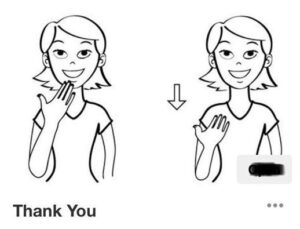 Lámh Sign for 'thank you'
Right hand in 'L' handshape, palm to self.
Touch your chin with your fingertips.
Move hand out from your chin.
🕯 We had a minute of reflection to think about Nicky and her family at this sad time, and to show our care for Nicky.
Mission Statement
I have asked the children if they are familiar with the school Mission Statement. I have asked that everyone looks it up (it's on the website) reads it and has a think about it. As part of marking our 20 years in action, it may be time to review our Mission Statement, and at the very least familiarise ourselves with it.
GAA
Well done to the boys who played against NDNSP yesterday, while NDNSP won, we put up a good fight! The girls are playing NDNSP today- Glasnevin ETNS Abú!!!
Thank you to all the hardworking parents who are very busy preparing for the Autumn Fair.
Congratulations to Lisa (múinteoir) who won a race (running) last weekend, achieving Dublin champion title.
Frása na Seachtaine
'An bhfuil tú réidh?'
'Rugadh réidh me!'
Le meas,
Róisín
Príomhoide
New Active School Flag Committee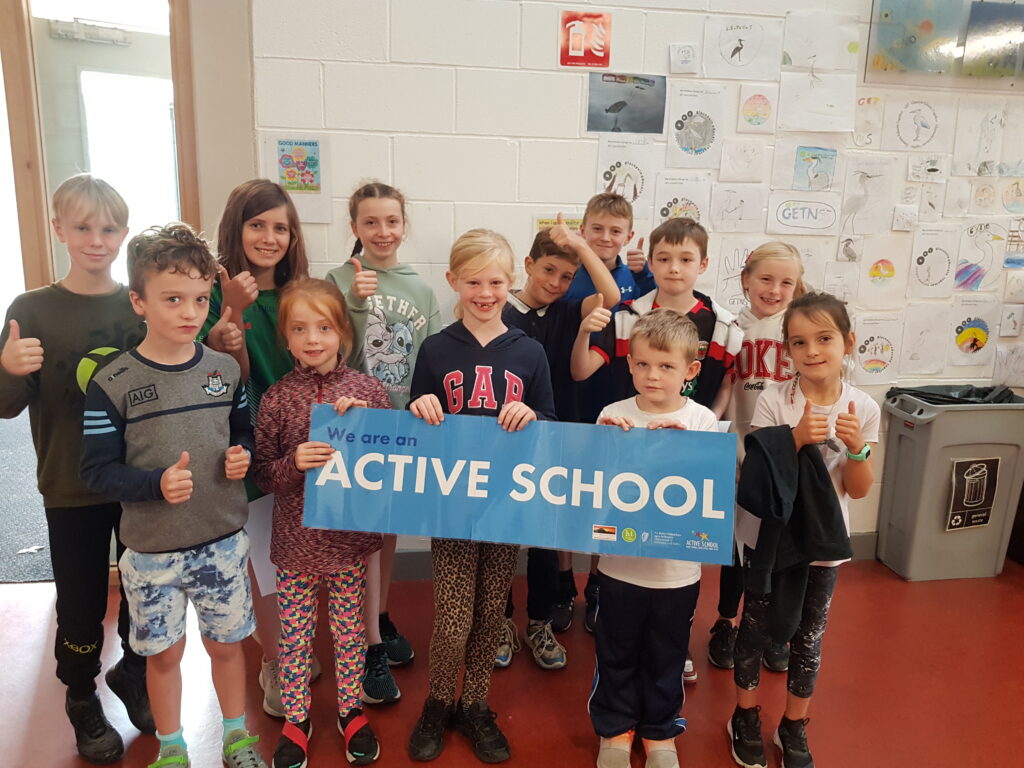 Autumn Fair 2022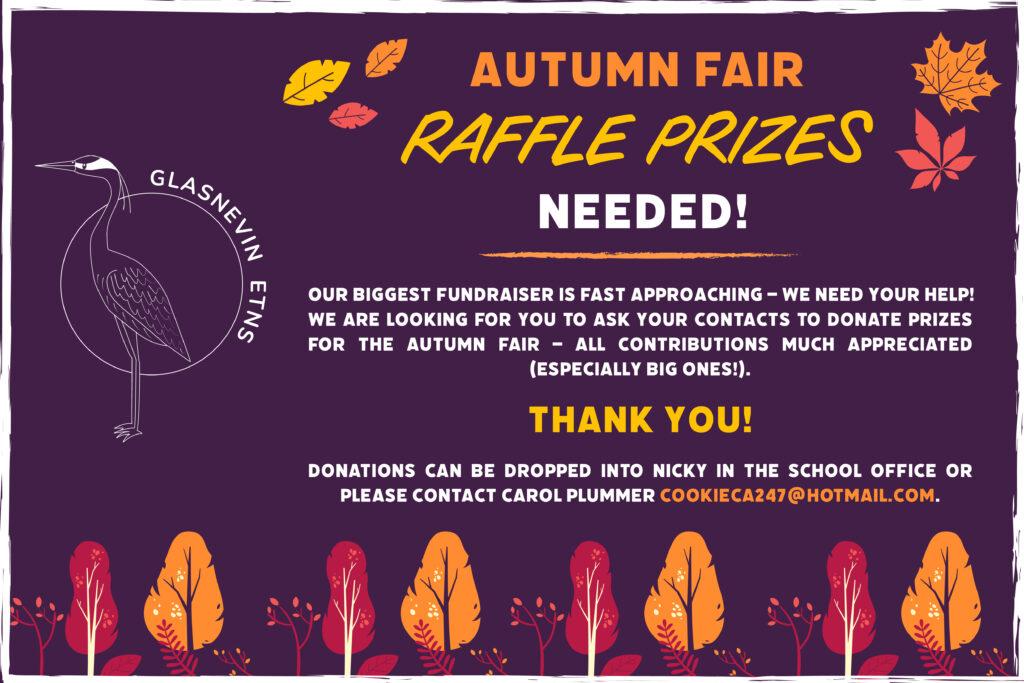 AUTUMN FAIR
SUNDAY 23rd OCTOBER
12PM TO 3PM
Our 'Reunited' themed Autumn Fair is just a month away, and things are coming together for the biggest fundraiser of the school year.
We have our traditional range of rooms including our very popular Toy room, Beauty room, Boutique, Bric a Brac, relaxing Holistic treatments and Books. We have our famous spine-chilling haunted house, not to mention all the delicious food on offer.
It's always a great day out, so be sure to put the date in your diary. If you have never been to the schools Autumn Fair, you are in for a real treat.
If you own, run or help out in a business that could provide a prize for our raffle please email Carol Plummer ([email protected]). Our raffle team are asking you to explore all options. No item is too big or too small.
CAKES AND BAKES
We need lots of tasty home-baked goodies for our food room and café. Anything goes, cakes, buns, sandwiches, pies, quiches, salads etc. NO NUTS PLEASE INC PINE NUTS. There will be many food stalls to choose from on the day (Burgers/Hotdogs/Sweets/Popcorn/Hot Chocolate/Soup/Sandwiches/Baked Goods) so families can come for lunch!
ADVANCE BOOKINGS
There will be advance bookings taken for the Holistic area and for the photographer. More to come later.
DONATIONS! DONATIONS! DONATIONS!
We will need lots of items from that clear-out of the house you have been planning! Toys, bric-a-brac, books, clothes, arts, and crafts can be dropped into the school in due course. We'll let you know when a bit closer to the time. The more we have, the better it will be.
TOY STALL
This year we are going to be Bigger and Better than ever!! We are looking for the following items for the VERY POPULAR TOY STALL; Games, Jigsaws/Wooden puzzles (all pieces included), Dolls, Cuddly Toys (clean), Baby/ Preschool toys, Dress-up costumes, Lego sets, Bikes/scooters. Anything that lights up and makes noise or any other toy that has made your little one laugh, but you are happy to pass on!!
Our popular PUMPKIN CARVING COMPETITION is back. Weird or wonderful, cute or creepy, bring them in on the day to win prizes in 4-8yrs, 9-12yrs and 13+yrs age groups.
We need lots of volunteers. We only have half the volunteers required to run the fair. We need approximately 120 to make it work for all rooms/stalls.
We also need volunteers for Set Up on Friday 21st at 2.20pm and for Clean Up on the day of the Fair Sunday 23rd after 3pm. Please contact Valerie Tavares [email protected].
A Big Thank You to all those who have volunteered already.
The Autumn Fair Organising Committee
(2nd class Parents)
Marena ([email protected])
Valerie ([email protected])
Maria ([email protected])