Dear Parents and Guardians/A Thuismitheoirí agus a Chaomhnóirí,
Huge thanks to Karen, John and Michele and all of the Autumn Fair team.  I cannot stress enough how much we appreciate the hard work over a few months and how seamlessly and meticulously it was organised.  It's a wonderful example of unity and thanks for an incredible and memorable whole school community event.
Our patron body Educate Together, hold this single national fundraising day each year and need our support.  The small team in the National office work tirelessly to support and ensure we have quality based schools.  Pupils can contribute €2 to their teacher in the morning or …
Scan below to Donate

Online Safety Training
3rd and 4th classes participated in an Online Safety session this week and the feedback is excellent.  Relevant parents might ask their children about getting the toothpaste back into the tube!  Is it possible? Of course not, just like online content submitted.
Updated Policies
Please see the updated Anti-bullying Policy (click here to read) and if you wish to provide any feedback we'd love to hear from you between now and Tuesday 7th November.
Please see updated Mobile Phone policy and Attendance Policy.
Please read the latest edition of the GET Together Newspaper (click above).
And more!
Harmony Hills Play at Senior Assembly this week celebrating Unity.
Fair play to Padraig and his class who gave an excellent performance of drama, music, visuals and choreography.  Thank you to Dee's 1st class who sang their hearts and souls out with a beautiful novel song.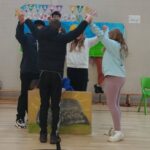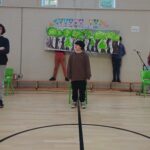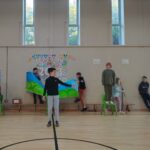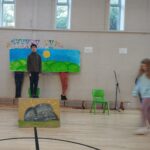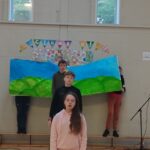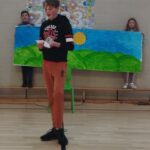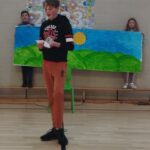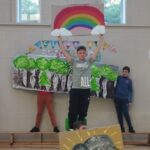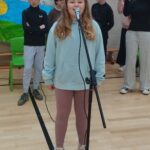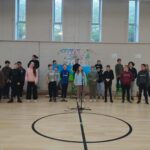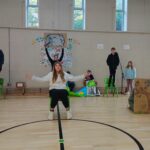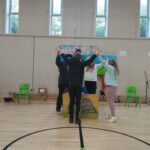 On Wednesday, Niamh's Senior Infants visited the outdoor classroom to explore autumnal pattern making.  Niamh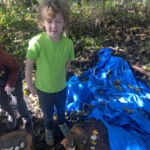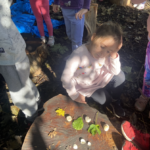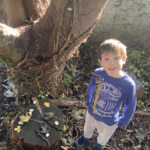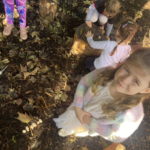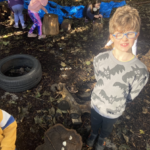 In ALC Blue we visited Drumcondra Library on Wednesday. The librarian Ciara had a sensory spot ready for us and we got to trial new sensory toys for the library. We then got to read a Dirty Bertie book about zombies!  We would highly recommend a visit to the library. There are so many books and dvds that can be checked out or you can even just go for some chill time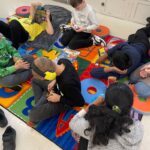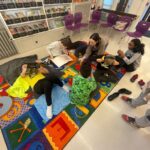 Both Fifth Classes enjoyed a trip to a 'Magical Plants' workshop in the Botanic Gardens this week where we learnt lots of spooky and interesting facts about different plants and flowers.  Beccy & Sylvia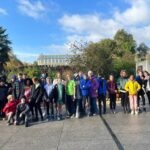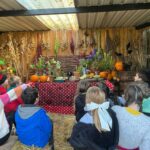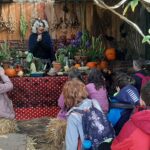 Beccy's Fifth class finished their Local area projects, which comprised of hand drawn maps and group-researched posters about different local buildings which they then made constructions of! Buildings chosen were the round tower at Glasnevin, Balnagowan House, DCU, John Players Factory, Bon Secours Hospital, a Glasshouse from the Botanic Gardens and the MET office.  Beccy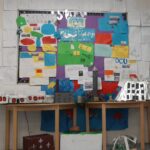 Junior infants teamed up with Jill's class for some shared reading.  Emma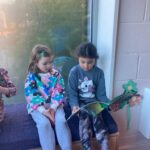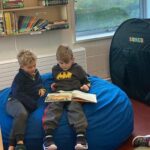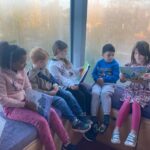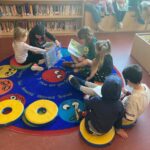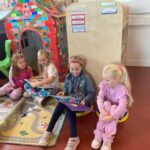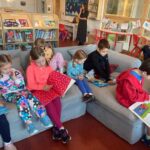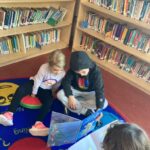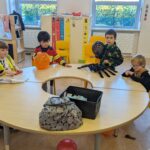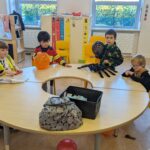 Grace's ALC Blue dressed up for Halloween! Grace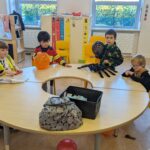 Wildlife in the school grounds, see if you can spot the fox's tail in the first 2 photos! Katrin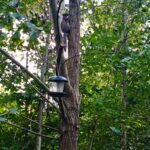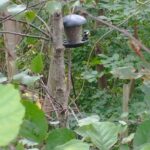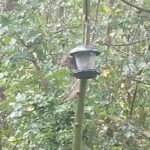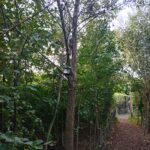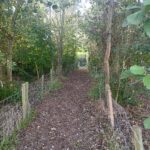 Frása na Seachtaine:
"An bhfuil tú ag dul Bob nó Bia" – "Are you going Trick 'r Treating"
Le meas
Róisín Conlon
Príomhoide