Dear Parents and Guardians/A Thuismitheoirí agus a Chaomhnóirí,
We are enjoying a settled return to busy school life, and proud of our new pupils in the ALC, Junior Infants and a few up the school who we are delighted to join us.
Exiting the School – Slight Tweak
In the interests of safety, from Monday,
1st and 2nd classes will be brought out through the pedestrian gate and have an allocated section along the wall from where the hand over can happen from.
3rd classes will also exit through the pedestrian gate.
4th to 6th classes will exit through the car gate within the marked out area.
ALC classes and Infant classes – no change.
It will be helpful if parents of children from 3rd up could wait for their children at the other side of the pedestrian crossing and also if stopping for a chat if you could move away from the immediate exit.
Information regarding COVID-19
The Department of Health and the office of the Chief Medical Officer have advised that there are no new requirements in respect of managing COVID-19. The key messages are as follows
Stay at home if you are unwell. The best way to keep all viruses out of school is to stay at home if you are unwell and until your symptoms have substantially resolved for 48 hours.
Maintain a good standard of hand hygiene
Adhere to good respiratory etiquette
Ensure good ventilation arrangements
Change of Arrangements for this Year
IXL: We will continue to use IXL from 3rd to 6th classes as part of homework.
Spellings for Me: will be used as part of 2nd and 3rd class homework.
MS Teams: We are discontinuing use of MS Teams across the school.
Seesaw: We will continue to use Seesaw in Junior/Senior Infants and 1st
Aladdin Noticeboard: This is the primary means of communication with parents.  If you've yet to install the app please do so as it is used for:
Weekly Thursday Letter
Homework
Attendance/Messages related to drop off/collection
ePayments
Parent Teacher Meetings schedule
General Communication with school and teacher
Homework will start from Monday.
Thanks to many dedicated parents ECAs will be resuming in September and the Autumn Fair is set for 23rd October 2022 (see below for more information), WOOHOO!!!
Frása na Seachtaine:
"Cad is ainm duit? …is ainm dom" – "What is your name, my name is …"
"Le dea-ghuí," – "With best wishes,"
Le meas
Róisín Conlon
Príomhoide
Autumn Fair 2022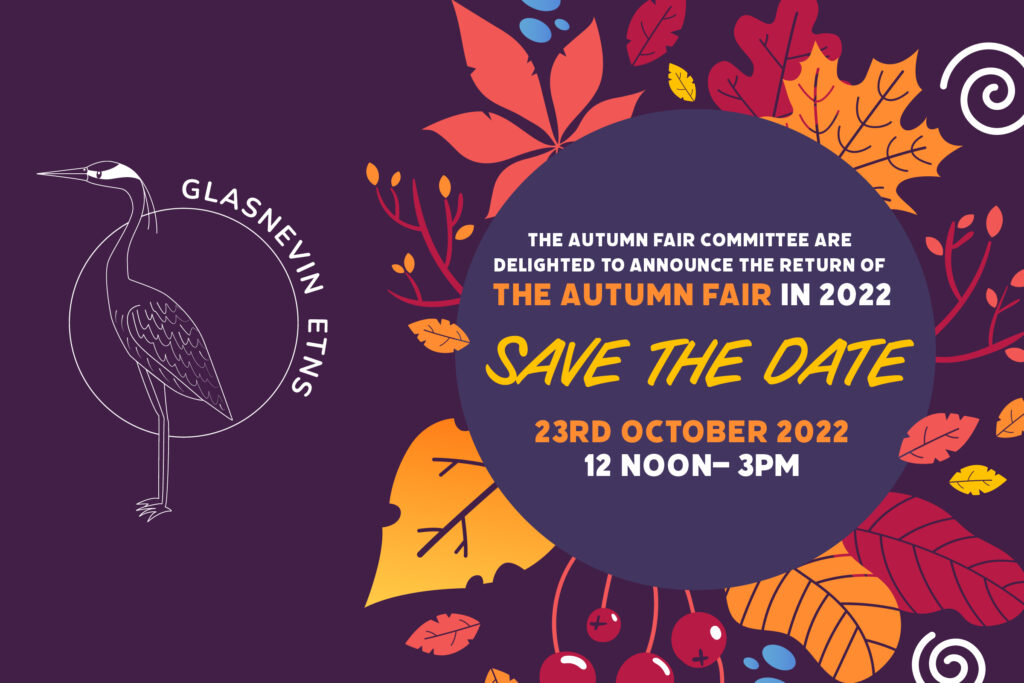 The Autumn Fair Committee are delighted to announce the return of the Autumn Fair this October 23rd. 
2022's 'Reunited' theme is about connection and friendship within our wonderful school community after a long absence due to covid.
We're on the hunt for people to volunteer, for raffle prizes, for donations for the fair, for raffle ticket sellers and of course for lots of people to come along on the day! 
Please contact your class rep ASAP if you would like more information or if you can help with volunteering or raffle prizes.
GETNS RAINBOWS