5th class have their own radio show!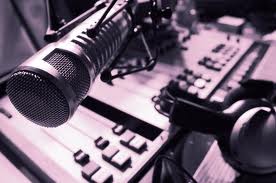 You can listen if you click on the soundclouds below!
Three transition year students visited from Blackrock College on Wednesday 7th November with their teacher (who also happens to be Sorcha's brother). They have set up their own school radio station and came to interview us. Each person in 5th class was interviewed and spoke about Christmas or explained if they did not celebrate Christmas.
Our answers were so good that they have decided to give us a half and hour show instead of just a five minute slot!
The GETNS 5th class show will air tomorrow on BCR at 11:30am to 12:00  new time of 10:00.
You can listen on line at http://dev.sharp-stream.com/blackrock/default.html
or from the front page of www.blackrockcollege.com
Tune in for our song choices and opinions!
Listen here: