Happy New Year everyone!
Here are some photos of our Christmas Show. The children had amazing fun preparing and performing 'The Grinch Who Stole Christmas'.
Well done everyone for all your lovely enthusiasm and incredible effort in learning all your lines!
It was a great success!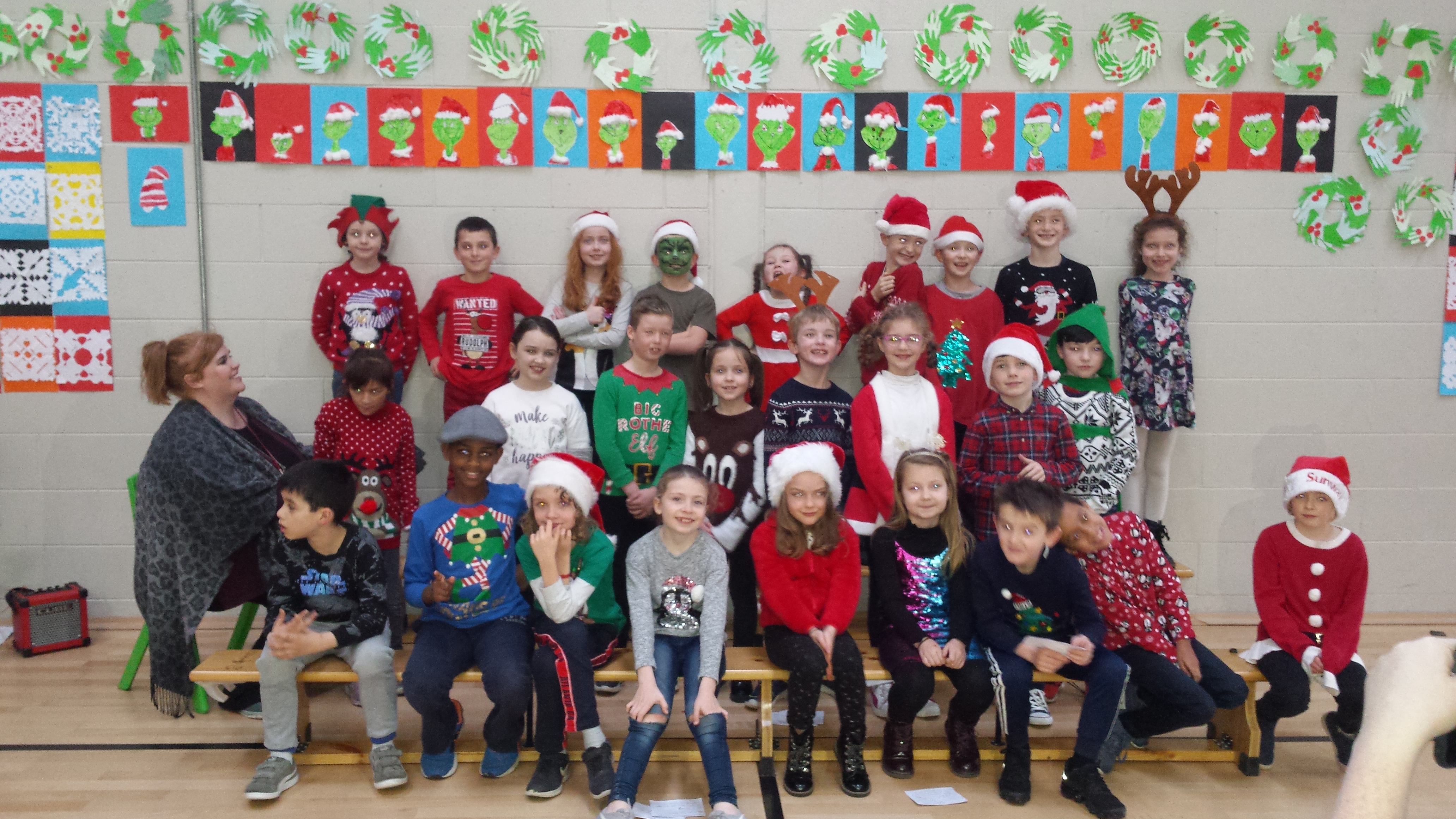 'You're a mean one, Mr. Grinch'
'Nollaig Shona Daoibh'
'Santa Claus is Coming to Town' using lámh sign language.