Dear Parents and Guardians/A Thuismitheoirí agus a Chaomhnóirí,
This has been a phenomenal year for fundraising.  We are hugely grateful to the hardworking PTA, chaired by Colin.  The extra funding enables a lot of the big highlights of the year like Art Day, participation in sporting and STEM events.  This year we have invested in new iPads, developed our outdoor classroom, and with thanks to Table Quiz funds shelved out AET rooms and will have our whole school art piece by the end of the year.  See allocation of funds and photos below.
Additional Expenses & Voluntary Contribution
As you are aware all schools have received a grant from the Department of Education to fund all schoolbooks, copies, stationary for children in primary school.  However, this grant does not cover some additional costs such as pupil Insurance, photocopying and arts & crafts supplies for the classroom.  To this end we are asking that each child pay €30 at the start of the year to cover these items.
In lieu of this amount, as always, you can pay €250 per family which will enable the school, as a charity, claim back approximately one third of this amount from Revenue.  If you pay €250 per family, you will not have to pay for your child(ren)'s end of year school tour or for swimming lessons that children in 2nd, 3rd and 4th class attend each year (6 lessons each).  As the grants given by the Department of Education do not cover the overall running of the school, we very much appreciate all donations given to the school.
There is an option for you to pay either of the amounts in full or by instalment.  A payment request will be sent to you before the end of the school year for this amount.  You will have the option to pay €30 per child or €250 per family.
End of Year Reports
You should have received your child(ren)'s school report yesterday.  It is a pleasure to read them and get a sense of each individual growing and progressing and to see efforts made paying off.  Well done to all our hard-working pupils guided by our super team.  Thank you for working closely with us in supporting the pupils.
Summer Newsletters ️️️
Huge thanks to each teacher for putting together a newsletter for your enjoyment.   Thanks to Lisa for coordinating this…
We have all had a fantastic year at school with lots of fun! Each class has a Summer Newsletter, recapping their year and their highlights. You can find your child's class newsletter under School News -> Class News or click below:  Lisa
And more!
5th Class created news reports as Gaeilge and presented them to the class. They also had weather and sports news.  Niamh
Naomi and Aisling's 4th
We had a fantastic time finding and examining insects in our outdoor classroom. We used pooters, viewfinders, magnifying glasses and identification cards. We couldn't believe that we found insects we had never seen before!Did you know that an earthworm has 5 hearts and that a woodlouse curls up in to a teeny-tiny ball if it's feeling threatened? We out them all right back and waved them off after a busy afternoon in the spotlight.🕷️🦟🐜🐌🐞🪱🐛
We had a fantastic trip to the Botanic Gardens where we learned all about the relationship between pollinators and plants. We were amazed at how important this is for biodiversity, climate control, food, clothing, materials, etc. Aisling
The class enjoyed a trip to Dublinia on Tuesday where they learnt about Viking and Medieval history.  Naomi
6th class visit to The Ark
Student council bake sale was a great success thanks to everyone who brought in buns and those who bought them today! Funds raised to be confirmed.
Ceol sa Halla
We had a very special first time ever event today with music from St. Finian's orchestra and Glasnevin ETNS choir.  The quality of music and expression was impressive.  It was wonderful to  see our pupils come to life and simply thriving.  Thank you to the choir master Padraig for giving the children this opportunity and thank you to Ciara (Toby's Mum) and Terry DP of St. Finian's and Marie and the pupils of St. Fenians for sharing their talent and entertaining us with a beautiful performance.
School Calendar for Academic Year 2023/2024
Reminder:
School Closes at 12pm on Friday 30th June 2023.
Please arrive to school on time as many classes are doing circle time and other learning activities at 8:40am, coming in later than this disrupts the whole class learning and means your child is missing out.
Seo é Frása na Seachtaine:
"Tá an samhradh ann anois, bain sult as!" – "The summer is here, enjoy!"
Le meas
Róisín Conlon
Príomhoide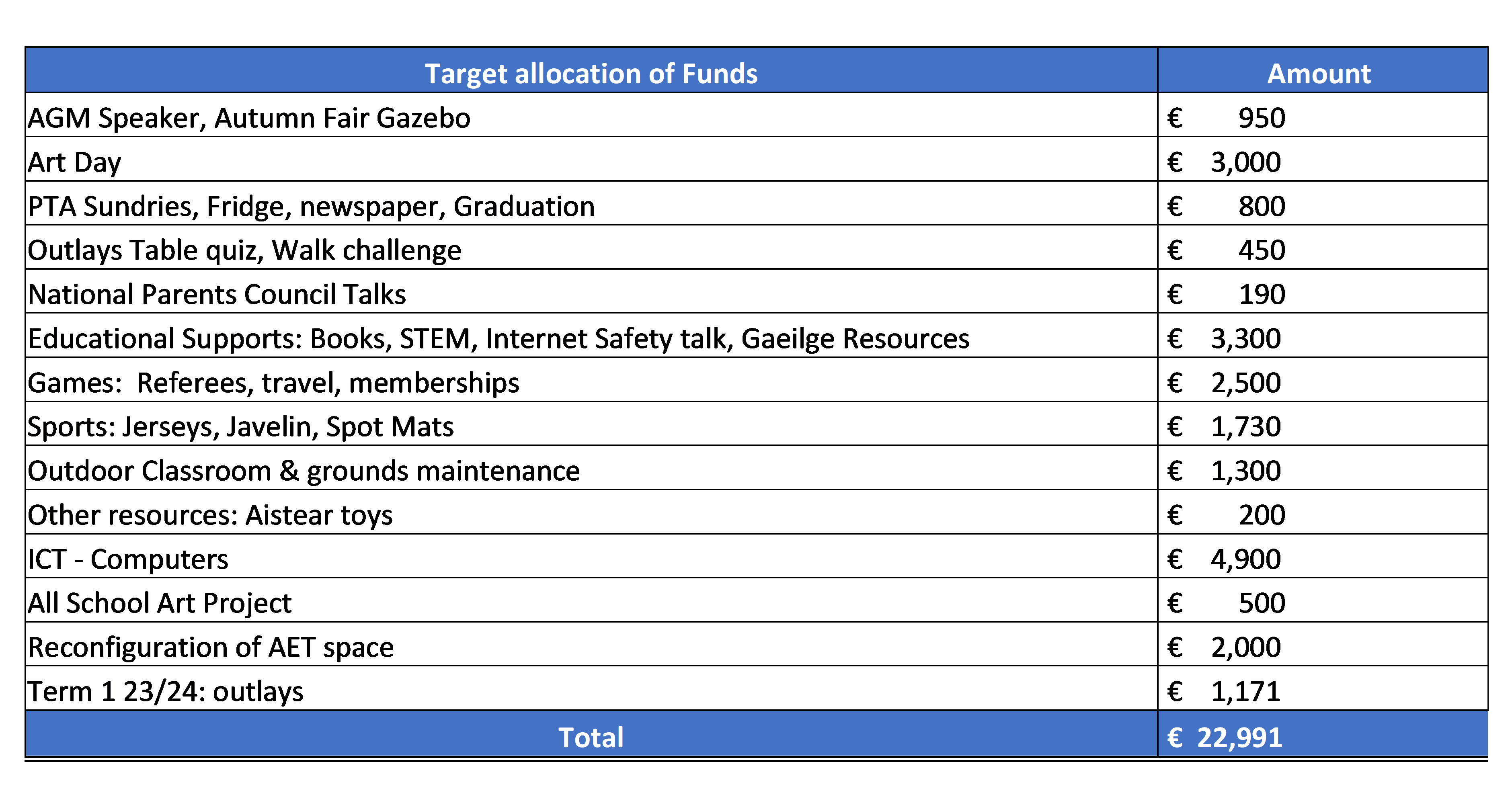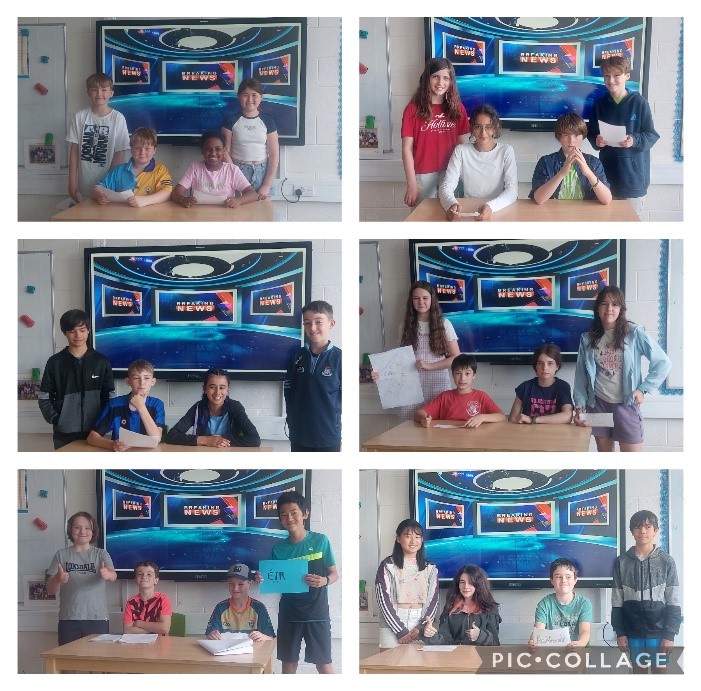 Naomi & Aisling's 4th Class
6th Class visit to The Ark