Dear Parents and Guardians/A Thuismitheoirí agus a Chaomhnóirí,
I hope you had a lovely Easter break. We have had a settled start to the new term, and are delighted to see everyone again and looking forward to a fun summer term.
World Autism Awareness
As we are committed to celebrating diversity and know that we are all unique and learn differently, this week we are raising awareness of Autism. We invite everyone to wear blue this Friday 16th when we will also come together, via Zoom, to sing a song to celebrate our own Autism Awareness day.
4th Class meet with Hazel Chu, Lord Mayor of Dublin, as follow up to work during Remote Learning
I was delighted to join 4th class and the Lord Mayor today on a zoom session where the children got a chance to pose questions to Hazel and listen to her inspirational plans for making Dublin a fairer, more inclusive, greener, more sustainable place to live, travel around and play in. The children asked insightful, intelligent questions, clearly showing their understanding of the discussion, and indicating their readiness to take individual responsibility to resolve problems. Hazel spoke of harnessing the community spirit and the neighbourliness that COVID brought out in people; about how we must all do our bit for the good of the whole community and to ensure sustainability for the next generation. Part of her plan is to make more and better use of outdoor spaces. Hazel spoke about bringing Climate Actions into law, encouraging biodiversity, improving the quality of the air we share.  As Hazel said there is no such thing as an innocent bystander, we are all part of the problem or the solution. What can I do? … plant seeds/let wildlife grow, never litter, reduce/reuse/recyle – waste & water & electricity, reduce/avoid car use, support local businesses.! With the awareness of 4th class and commitment of the upcoming generation and more people like Hazel in places of influence and making decisions, we can reverse some of the existing problems and look forward to a brighter future. Maith sibh Rang a Ceathair!!
Click here to see a selection of Work of the Week from ALC Blue, Senior Infants Blue and Daniel's 1st Class.
Oisín's Newsletter callout by Oisín
Calling all students of GETNS! It's time for another issue of the Glasnevin GET Together. If anyone has any NEWS they'd like to report, or anything they'd like to share for the…
        Culture Corner
        special interests
        sports commentary
        opinion
        puzzles, poetry, pictures, jokes or comics
… send them in by the end of next week.
Also, since next week is Science and Technology Week, we'd especially like to hear about interesting projects in class, or any other exciting aspect of science, computer games or the universe. If you've anything to share, please get in touch.
Contact Oisín, at [email protected].
Reminder:
In the interest of everyone's safety, please do not park on the Double Yellow Lines outside the school.
Frása na Seachtaine: "Beidh tú go bréa – ar aghaidh leat" – "You'll be fine – go ahead"
Le meas
Róisín Conlon
Príomhoide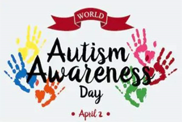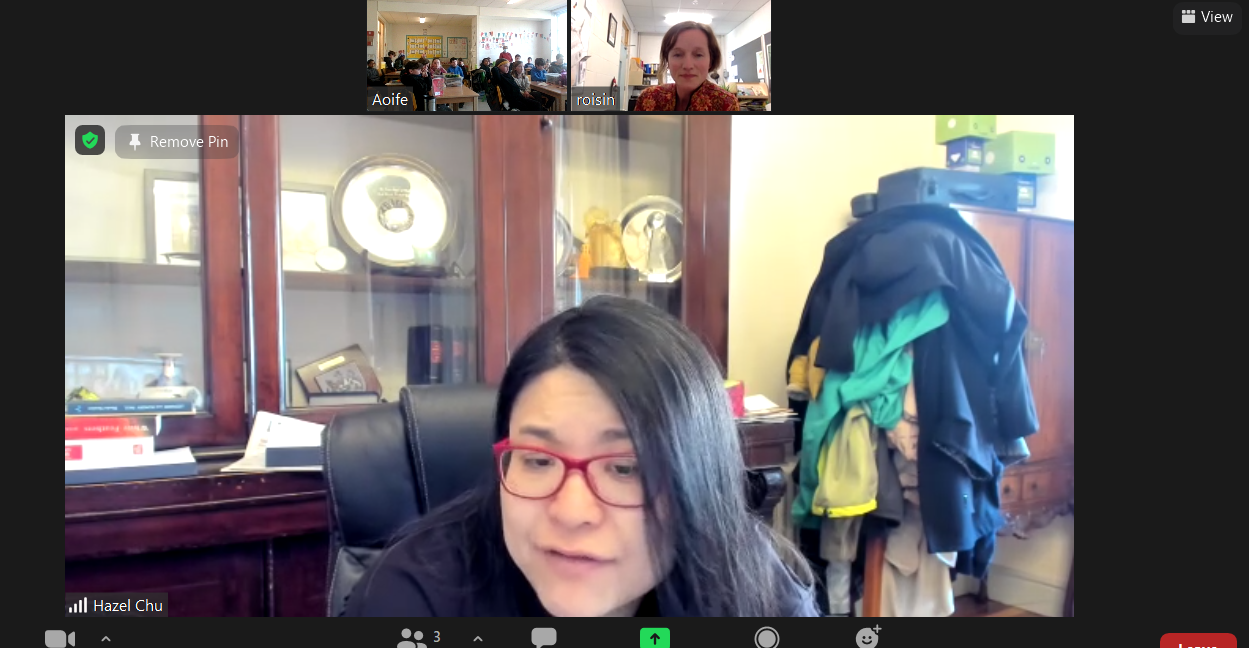 Lord Mayor of Dublin, Hazel Chu on zoom with 4th Class