Dear Parents and Guardians/A Thuismitheoirí agus a Chaomhnóirí,
Newbridge Farm and Playground.
ALC Blue went on our school tour to Newbridge farm and playground on Tuesday and we had great fun! There were lots of baby animals to see; chicks, kids (baby goats), guinea pigs and foals. We saw a baby goat that was just a day old! We would highly recommend a visit out to lovely Donabate over the next few weeks!
Help us search for a new name 😊
We are asking our whole school community to help us find a new name for our ALC classes that encompasses the uniqueness and talents of our students as they progress through primary school.
The name needs to be suitable for a junior and senior class and can be in Irish or English.
An example of a name that has been suggested is 'crann' (depicting growth from small beginnings to a strong resilient life).
We would like to have all your suggestions by the end of May. You can send your ideas in to [email protected]
Sylvia and Kathy
Newly elected Student Council
A new Student Council committee was elected in school, and we will have our first meeting tomorrow, Friday.  The student representatives on the committee are:
Alan (6th Class)
Grace (6th Class)
Marcus (5th Class)
Penny (5th Class)
Éanna (4th Class)
Aaron (4th Class)
Sam (3rd Class)
Ellen (3rd Class)
Harrrison (2nd Class)
Mimi (2nd Class)
Junior Entrepreneur Fair Day 
As part of 6th class's involvement in the Junior Entrepreneur Programme, the class will be holding a fair day on Friday, 13th May where they will be selling their product 'Make 'n Bake'.
The product includes all the dry ingredients (sugar, flour, oats and chocolate chips) to make delicious cookies. These come in a reusable 720ml glass jar. All budding young bakers will have to add is an egg and 100g of butter.
Make 'n Bake will retail for €5 and can be purchased from the 6th class team on the day. Thank you in advance for your support. 
6th Class
Visiting the School
Please click here to read the most up to date guidance from the Department of Education when/if visiting the school.  There is no requirement to wear a mask, but if you wish to do so that is fine too.
Calendar of Events in the School – May & June
May and June are busy months in the school.  Click here to see what is happening during these months.  This will be updated regularly so please save the link.
Sports Day
Junior 1st June and Senior 2nd June
Please see below re PTA organised Table Quiz. Thank you to all involved.
Frása na Seachtaine: Ar Maidin: "Inniu an Déardaoin" ;  "Conas atá tú? – Tá mé ar fheabhas".
Le meas
Róisín Conlon
Príomhoide
ALC Blue – School Tour
6th Class – JEP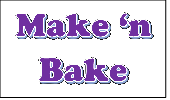 PTA GETNS Table Quiz
Details and How to Book
Thanks to those who have booked a table already – we hope the babysitters are lined up and you are all busy swotting up on your general knowledge. And, while the competition is always fierce (not really), this is a great opportunity for a fun night out with parents/teachers/guardians/friends towards the end of the 2022 school year.
The quiz is being held in the function room, upstairs in the Na Fianna GAA Clubhouse, Mobhi Road on Friday 13th May 2022, doors open at 7.30pm.
Please email me at [email protected] to book a table of 4 or as 1/2/3 people and we can book you a space at the winning table!
A table of 4 is €40 or €10 per person. We ask that you could email to book asap, so we have an idea of numbers attending.
Round Sponsorship
While the Table Quiz is a fun social night out, it is also an opportunity to fundraise for resources for the school that are not supplied through public funding. To this end, we are looking for businesses to sponsor a round at the school Table Quiz, in return for some advertising on the night. We have ten rounds of questions at the quiz and each round is generally sponsored by a business. It is an ideal way to advise to the community, as the logo of each company and any additional information is printed on the answer book and highlighted on the night by the MC.
If any parents/guardians own/work for companies or local businesses that could sponsor a round, we ask for a €100 contribution. Please contact me at [email protected]
Raffle tickets
If you can't make it on the night, donations of raffle prizes are always gratefully accepted. Raffle tickets will be sold at the table quiz on the night. Please leave donations with Nicky at the school reception with my name on them – Lisa Anderson.
Thanks so much for all your support throughout this year and looking forward to a great night out.
The PTA Committee