Another great month in our Junior Infants classroom! The children are working hard while having lots of fun with their new friends. What a wonderful class!
Children were engaged in our lessons & morning activities; making jigsaws, threading breads; making shapes & patterns & working with playdough to make numbers & different types of homes.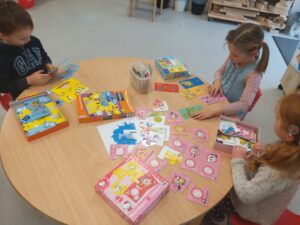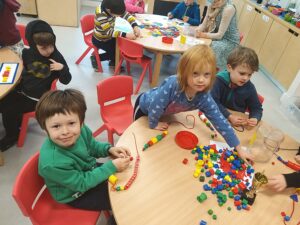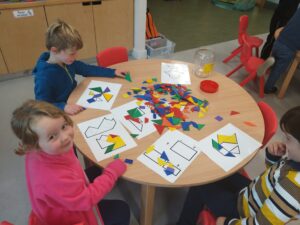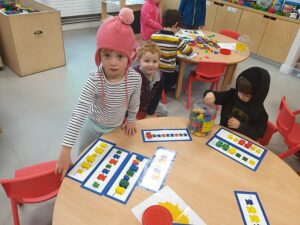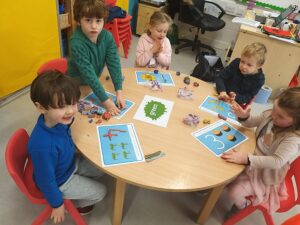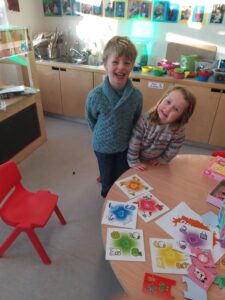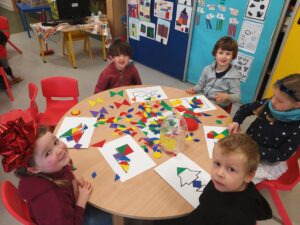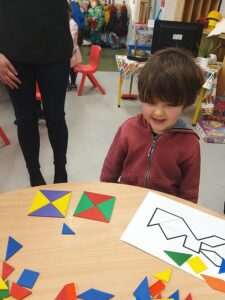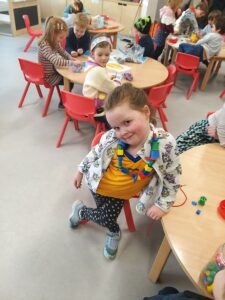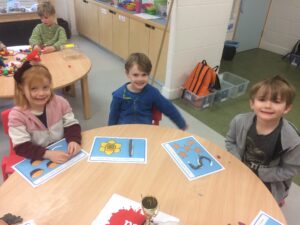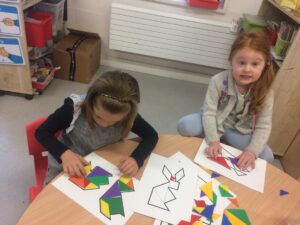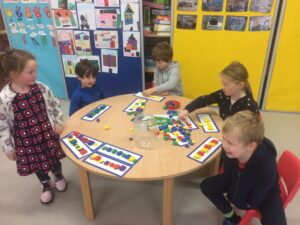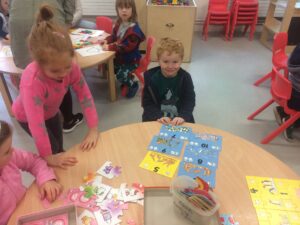 We did lots of work in our copies & on our whiteboards this month! We recorded our news each week and drew pictures relating to the sounds we learnt in phonics. We loved recording our favourite experiments during Science Week. We responded to the story of Goldilocks & Three Little Pigs and we made our very own reports on our partners under three different headings to describe what they look like, where they're from & what their favourite thing to do is. We also started doing some free writing and we practised writing our numbers & drawing different sets in our maths copies. The children were very proud of their work!
We had lots of fun at our Aistear Play stations. We really enjoyed being architects, builders & customers in our role play area; constructing different types of homes & buildings & lots of other wonderful creations using blocks & Lego, playdough & Junk Art.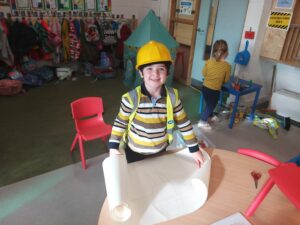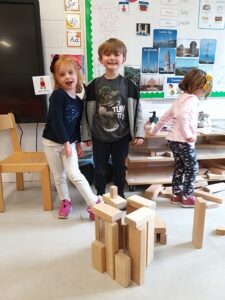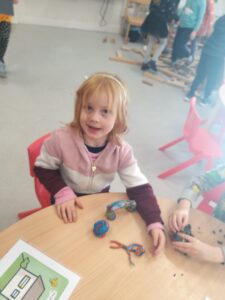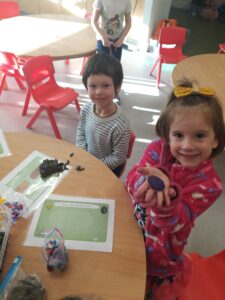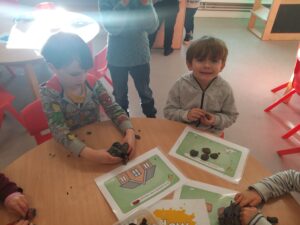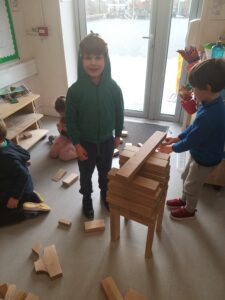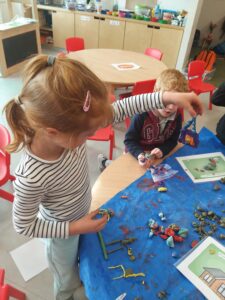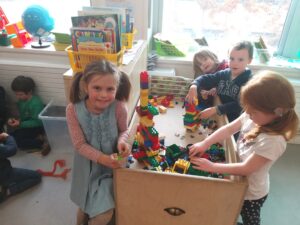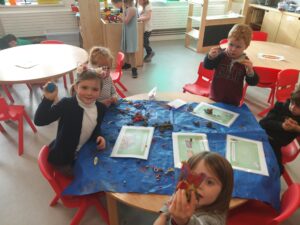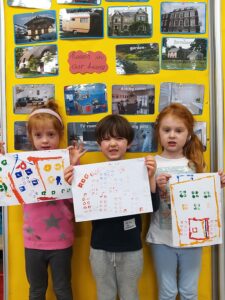 We are also wonderful artists. We explored printing using different shapes & colours to make houses and we used different materials to create houses in art too!